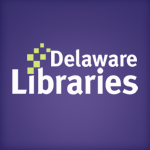 Facebook Twitter Pinterest Flickr Google+ YouTube Instagram
Archived Posts From: 2013
Written on: April 29th, 2013 in Blog Posts, Q & A's
Q: "I have black birds that build a nest in the same spot on my garage every spring.  I've tried using fake owls, moving their nest before they lay eggs, even making noise.  I don't want to resort to anything that will harm them but it destroys the corner and is very messy.  How do I keep these birds from doing this every year?"
Early spring is the time for a variety of birds  in our Delmarva region to find prime real estate for their nests.  As you indicate, some birds migrate and return to the same location used for their hatching location.  It's incredible how accurately they find the exact spot their parents used after months of travel.
You indicated that you've tried some commonly-used methods for discouraging nesting, such as with a predator (owl) statue.  There may be some other ideas that can help.  For example, a Conservation site from Polk County, Iowa suggests installing some type of plastic sheeting or netting as a barrier to prevent barn swallows from re-nesting.  As they state:
"Swallows have a strong attachment to their nest site. If you remove the nest, they will try to rebuild in the same location. If you move the nest even a short distance, the bird may abandon the nest and anything in it. In general, from the time the bird begins sitting on its eggs until the young are ready to leave the nest, four weeks will pass. If you can afford to wait, that's the best choice for the birds. Plus it is illegal to disturb the nests of birds protected under the federal Migratory Bird Treaty Act."
The Cornell Lab of Ornithology gives the idea of posting multiple deterrents, not just one.  For example, use a statue of an owl and another predator, and play recordings of birds in distress.  This combination may deter even the most stubborn starling.  Another example of this process was used by Vanderbilt University for its stadium, which was having problems with starlings.
Recordings of birds can be found online, too, such as through Cornell University.  Cornell's Ornithology site offers hawk sounds and other vocalizations from predators, too, and can help you identify the type of bird that is choosing your home for its nesting site.
It may also be helpful to find bird songs from predators and those in distress online through YouTube and other commonly-used sources, and set up a way to play this periodically to chase away any notion that your garage or location is a good nesting area.
Another site, from the Migratory Bird Center, gives information about the differences of birds within each species and uses wrens as an example.  Sometimes it's helpful to understand more about how birds behave in order to safely and humanely solve such a problem.
Our Delaware Libraries have books about identifying and understanding birds in our region, including "The Everything Bird Book; from identification to bird care, everything you need to know about our feathered friends" by Tershia D'Elgin.
Another helpful book is "The Field Guide to Backyard Birds of the Northeast," published by Cool Springs Press (2008).
It's a little too late to move the nest now, but with these guides you'll be all set for next year.  Depending upon the warmth of the late winter, we can see swallows migrating back to our region in early March.  Two excellent online guides can help us learn more about these migrations and in this way, help prepare for next year's guests:
1.  Audubon Society of North American has extensive information about birds, their behaviors and migrations.
2.  A basic but informative Teacher's Resource from Carolyn Sedgwick of Cornell University gives highlights about bird migration and resources for further exploring.
Thank you again for your excellent question and good luck with your bird situation; let us know if we can help further.  We appreciate your service, and your support of our libraries and please feel free to contact us again anytime you have questions or need information, in person and online.  Happy birding!
Written on: April 22nd, 2013 in Blog Posts, Q & A's
Q: "I have a paper to write about how Earth Day started.  Can you give me some resources to help?"
Happy Earth Day!  It is celebrated every April 22!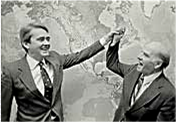 Earth Day has evolved a bit over the years.  According to the Earth Day Network,  April 22nd "marks the anniversary of what many consider the birth of the modern environmental movement in 1970."  It began as a way to focus upon and learn about the environment around us and our impact, and to work on ways to help sustain and nurture our planet.  As mentioned on History.com, Earth Day is now celebrated around the world.
It also marks the beginning of the U.S.  Environmental Protection Agency. In the spring of 1970, Senator Gaylord Nelson (Wisconsin) saw the establishment of April 22 as Earth Day as a way to force this issue onto the national agenda, largely because of his efforts and the millions of Americans who raised their voices in support.  As recounted on the EPA's site, "In December 1970, Congress authorized the creation of a new federal agency to tackle environmental issues, the U.S. Environmental Protection Agency."  The Clean Air Act and Clean Water Act soon followed.
Senator Nelson's description about how Earth Day came about is found on EnvironLink.  There is also a website called "Gaylord Nelson and Earth Day" dedicated to Senator Nelson's vision and work, which includes background leading up to Earth Day as an internally-recognized day to promote environmental awareness.  Earth-Sky Science News offers another view, answering the question "Why is Earth Day celebrated on April 22?"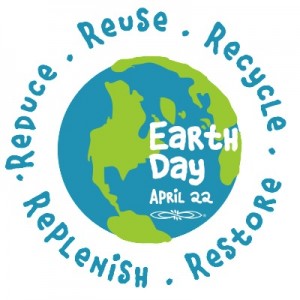 You might enjoy the NBC's Special Correspondent Tom Brokaw created a visual summary history about Earth Day, which is freely available on Hulu (an online video sharing site).  Mr. Brokaw highlights Senator Nelson's move toward an Earth Day during a period of time in U.S. history when pollution was beginning to have devastating effects on nature. Further statistics and facts can be found on InfoPlease including a list of biographies of others who were instrumental in this movement, such as Rachel Carson (who wrote "Silent Spring" which is "generally acknowledged as the impetus for the modern environmental movement").
The Delaware Library Catalog has a vast array of library items from books to DVDs about Earth Day, for all ages.  These include histories, biographies, and things you can do.  If you have questions about events or need more information about environmentalism, going green, and topics related to Earth Day, please feel free to drop by our libraries or chat with us online.  We love your service and support of our libraries!
Written on: April 14th, 2013 in Blog Posts, Q & A's
Q:  "I'm going to host a fancy party this weekend and realized I don't know much about wine and cheese pairings other than I really like to drink wine and eat cheese. Do you have any books or resources that can tell me about wine and cheese pairings?  Thank you!"
There are several resources that discuss the flavors and pairings of wines with particular cheeses.  Let's start with some reputable magazine articles that are freely available online.
Wine Enthusiast Magazine (and online catalog) offers expert opinions from editors and wine-tasters from around the globe.  The "meet the editors" page gives information about who is involved in the companies' articles and advice.
Here is a direct link to Wine Enthusiast Magazine's article about pairing cheeses with wines.
This article includes a table listing cheeses by name, and recommendations for which wine to serve.  They also give a brief summary of cheese and some helpful tips for creating a wine and cheese party.

Better Homes and Gardens' article offers photographs of each cheese selection they highlight.   As stated on their introduction,  "This guide offers tasty matches that fit naturally with your entertaining plans."
A fantastic resource is through our Delaware Libraries – our magazine databases.   These are freely available through your library account.  Here's a simple way to find articles on wine and cheese pairings for a party:
Go to our Delaware magazine database linked through Magazines & More through the Delaware Library's site
Click on "Magazines" (you may be prompted to log in, if you have not done that already, with your 14-digit library card number and PIN).
In the MasterFile Premier search box, type in "wine and cheese pairings" without the quotes, and press enter.
Once the results come up, you can limit your findings – look on the left side of your screen for limiter options.  It's very helpful to select "full text" to make sure you have the full article.
When I processed this search I came up with 23 items; some offer party planning tips, give listings of cheeses that go with certain wines, and other pertinent considerations.  You can also save and print articles to take to the store with you!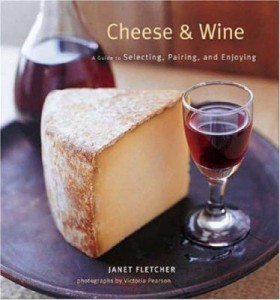 If you would like to find a book on the topic, there are a few that specifically address wine and cheese pairings.  Here are the top two:
1.  Cheese & wine book : a guide to selecting, pairing, and enjoying by Janet Kessel Fletcher (2007).
2.  The all American cheese and wine book : pairings, profiles & recipes by Laura Werlin (2003).
These and more are found through our Delaware Library Catalog.  Simply put in "cheese and wine pairings" (without the quotes) as a starting place for your search.  Many other books and resources came up in the results list.  You can place a hold on items and have them sent to the library that is most convenient for you.
We hope this completely answers your question; please feel free to ask us anytime, in person and online.  We truly appreciate your service and support of our Delaware libraries and we hope you have a great party!
Written on: March 24th, 2013 in Blog Posts, Q & A's
Q: "I checked out a book about 3 years ago and would like to recommend it to someone. Does the library keep record of books that have been checked out on my card #?"
It's great to have a record of what you've checked out from your Delaware library to read, listen to and watch.  Over time, it's sometimes hard to remember titles and authors, but perhaps the story had a lingering, important significance for you and you'd like to find it again.
Because libraries value patron privacy they do not keep records of items that have been returned (and which have no fines or fees attached); this clears them off your record.  Ebooks and eAudiobooks automatically expire from our patrons' accounts on their due dates, too.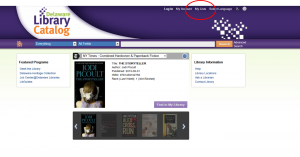 To keep a history of items, you have a couple of good options: using your own library account on the Delaware Library Catalog and through Goodreads, "a 'social cataloging' website founded in December 2006 and launched in January 2007 by Otis Chandler, a software engineer and entrepreneur and Elizabeth Chandler" (Wikipedia on Goodreads, retrieved March 2013).
I'll explain the steps in the new Delaware Library Catalog since we have previous postings to help with the older version.  If you have created and saved lists on the older catalog, you may also transfer these to the new one, but it's worth noting that this is allowed only once so you'll need to maintain your new list on the new catalog (you can't transfer or 'sync' lists repeatedly).
To create a list that you can use from this point on, go to the new catalog's "My Lists" feature linked in the upper right corner of the Delaware Library Catalog home page.   When you click on that, you'll be prompted to log in using your 14-digit library card number and PIN – that will be on the left hand side of your screen.  (Alternatively, you can log in prior to clicking on "My Lists.")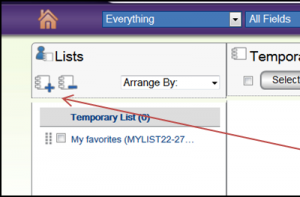 To add new lists simply click your mouse on the "+" that is next to an image of a spiral notebook.  Name the list and you're ready to use it.  If you have more than one list, make sure to activate the one you want to work with.
To delete any unwanted lists, you can check the box next to the one you're ready to delete and press the "-" that is next to the image of the spiral notebook.
The Delaware Library Catalog has a handy guide providing further details and screenshots to help walk you through creating and working with "My Lists" on their "New Catalog help" page.  You may consider making different lists for your varied tastes, such as "Cookbooks", "Mysteries" and "Favorite Movies."  Adding titles to these is as easy as clicking and naming each list.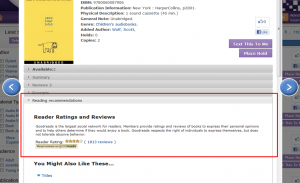 Goodreads is a free, external site that is also a way to keep track of items you've read, watched and listened to, but in a way that is social.  You and your friends can rate titles, provide summaries, and recommend books on this sharing network.  In fact, when you are looking for titles on the Delaware Library Catalog, you can also see Recommendations – and many of these are linked through Goodreads.  The screen shot on the right shows a view of "Reading Recommendations" with over 1800 Goodreads' Reader Ratings and Reviews for the book, 'Love that Dog' (as of March, 2013).
We hope this provides you with what you need to create lists that you can keep for years to come.   It's fun to see our personal lists grow throughout time and be reminded of the stories we've experienced and that have touched us, and, as you have noted, to be able to refer specifically to something that we'd like to recommend to others.
Please feel free to contact us anytime you have questions in person and online through our Ask a Librarian Delaware service.  We truly appreciate your support and use of our Delaware libraries!
Written on: March 17th, 2013 in Blog Posts, Q & A's
Q: "I can't afford an accountant and heard that there might be some free or low-cost tax preparation help.  Is this through the library?  Can you tell what I need to do to get help?"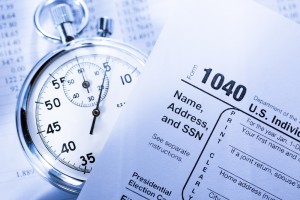 Federal and state income taxes are coming due.  This year, it's on Monday, April 15.
USA.gov has annual filing dates listed on their helpful site, and includes information about who should file, when and how.  This is also a great starting place for finding details about tax preparation assistance programs, such as those commonly offered through the public libraries in Delaware.  Generally, most tax preparation assistance is offered from the end of January/beginning of February through April 15 each year.  Let's start with an overall view and narrow it down to our local Delaware Library level.
The U.S. Internal Revenue Service provides information about free tax preparation assistance programs.  You can also see information about these programs by state on USA.gov's site.  They are provided through two programs:  the IRS Volunteer Income Tax Assistance (VITA) and the Tax Counseling for the Elderly (TCE) Programs.  Assistance is given to those who qualify based upon income and, for the TCE Program, by age. "[P]riority assistance [is given] to people who are 60 years of age and older, specializing in questions about pensions and retirement issues unique to seniors."
Well-known non-profit organizations have expert volunteers who assist the VITA and TCE Programs to provide free tax help in as many locations aws possible, such as the American Association of Retired Persons (AARP), who works with the TCE Program.  Here is AARP's page for locating their free tax prep services by county in Delaware and what you need to know in order to qualify, as well as what to bring with you when you go to your appointment (look about halfway down the page).
Most of Delaware's libraries provide online information about these tax prep programs, such as through New Castle County public libraries' and Sussex County public libraries' sites.  Another calendar, provided through Dover Public Library's site, allows you to search for the topic you are interested in.  If you put in "tax" in the keyword search (upper left side) and press 'enter', you can see that there are regularly-scheduled tax assistance programs offered.  Note that you must make an appointment for many of these tax preparation assistance programs.
You may be interested in knowing that you might qualify for free software to assist you in preparing your tax returns online.  The IRS has provided a listing of "Free File Software" for those whose adjusted gross incomes are $57,000 or less.  They also have their tax forms linked on this page for easy access.
The State of Delaware's Department of Revenue also has online information about free tax filing software for those who qualify.  Each listed software is annotated with the income level requirements right on this page.
Just so you know, the Federal government started accepting most types of tax returns as of January 30 this year.  If you anticipate a return on your taxes, this may be good news.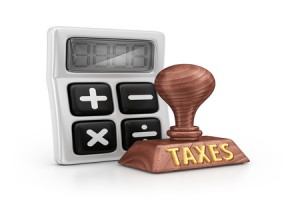 It's also interesting to note that more than 80% of tax payers filed electronically in 2012 and in light of online access and filing, it's important to keep yourself protected.  USA.gov offers good advice about being aware of potential scammers.  See the bottom of this webpage for Scams and Fraud information.
Although librarians are not tax accountants or advisors, we can certainly help you find the information you need to get help with taxes, and we're glad to!  Please feel free to ask us in person at your Delaware public library or online through our live chat service, Ask a Librarian Delaware, anytime!  Thank you for your question!
Written on: March 10th, 2013 in Blog Posts, Q & A's
Q: "I'd like to know if Zombie Ants are real, and what makes them Zombies?"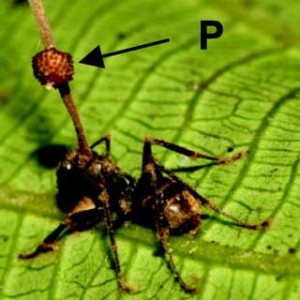 Thank you so much for your great question!   Like you, I had not heard of zombie ants until recently and wanted to find out more.
The fungus that causes certain types of ant to behave in ways that seem zombie-like is called Ophiocordyceps unilateralis.  Although it has been around for many millions of years, as reported on ScienceDaily, it was discovered and identified in tropical forests such in Africa, Brazil and Thailand fairly recently   An international research team led by scientist David Hughes of Penn State University, wrote the first paper in 2009 describing the effect of the fungus on an ant.  and to assure us this fungus targets a specific host species, the Camponotus leonardi ant (and does not affect humans).
As Dr. Hughes' findings show, such as described in Scientific American and ScienceDaily, the fungus spores affect ants' brains and behavior.  The ant who is infected will typically climb about halfway up the tropical canopy and bite on the underside of a leaf so hard as to be locked there with its mouth open.  This is an ideal location for the fungus to grow and mature, and it usually does by sprouting a stalk out of the ant's head.  On this, the fungus creates more spores as to keep its own species alive.  "In other words," reported Katherine Harmon of the Scientific American, "the fungus was transported via the zombie ant to its prime location."  And in this way the fungus continues to thrive.
More information and images about the zombie ant can be seen on PennState's ScienceCast (YouTube).
Most recently, Dr. Hughes and his team have reported that Ophiocordyceps unilateralis has its own enemy; another fungi.  According to Discover Magazine online, this fungi is not much help to the ant who is infected, however, since "it only infects the Ophiocordyceps after the ant has died."  Another resource, the Encyclopedia of Life, reiterates the value of keeping this fungus in check.
New discoveries are made all the time and these help us understand ourselves better in ways that will improve health and well-being for all.  It is estimated that there are 8.7 million species on our planet, but that it is very difficult to have an accurate count and as stated on Life of Science in 2011, "all scientists agree that many more species remain to be discovered."
Meanwhile, Dr. Hughes and his team's research continues.  The National Geographic's Daily News (May, 2012 by Christine Dell'Amore) quote the scientist's thoughts:  "There are lots of these really cool interactions going on daily in the forest," Hughes added, "and I think we should be studying them in more detail."
If you would like more information about ants, the Delaware Libraries' databases offer excellent encyclopedias and  journals for your use, free with a valid Delaware library card, such as Science News, Science Spin, and Scientific American, Earth Science, Science, and more!  If you need help finding the article, magazine or any information you need, please feel free to contact us anytime in person or online through Ask a Librarian Delaware. We love to learn and appreciate your questions!
Written on: March 3rd, 2013 in Blog Posts, Q & A's
Q: "Hi! I was wondering what kind of books you would suggest looking at to find the historical context of something happening in the 1980s? Thanks"
Thank you for your question to find out about books that describe the 1980s so you can determine their historical context.
I took a look at the books available but also want to offer you other resources from the Delaware Libraries' databases as well as from some online sources. Let's start with the books.
In the Delaware Library Catalog you can use the Advanced Search feature to bring in specific search terms. I used "United States, 1980s, history" – similar search terms will bring up similar results.
Through the catalog we can see that there are a few books available for you to request:
1. America in the 1980s
Author: Camardella, Michele L.
2. The 1980s decade in photos : the triumph of democracy
Author: Corrigan, Jim.
3. America in the 1980s
Author: Brill, Marlene Targ. (juvenile)
4. The 1980s from Ronald Reagan to MTV (juvenile)
Author: Feinstein, Stephen.
5. Decade of nightmares : the end of the sixties and the making of eighties America
Author: Jenkins, Philip, 1952-
Another great resource is the Delaware Libraries' database collection.  Delaware's includes Ebsco's many journals and magazine articles. There are quite a few articles when I put in the search terms "decade 1980s" and "US history". I saw such articles as, "Strategy in the Decade of the 1980s" by Paul Nitze, which focuses upon US foreign affairs during this time period. If you are looking for articles this is a great way to quickly find authoritative information.
To search on Ebsco for yourself, go to 'eMagazines and More' and give the first option a try, the Academic Search Premier.  You'll need to log in using your 14 digit library card number and PIN.   If you ever have any trouble with this, feel free to chat with a librarian anytime!
I also thought you might also be interested in some online resources. There are a few that are pretty good with history, such as History.com (The History Channel), CNN, and InfoPlease.
CNN offers a visual look at events on their site at: http://www.cnn.com/resources/video.almanac/1980/index.html

Here is InfoPlease – a good place to quickly get started with a factual search: http://www.infoplease.com/year/1980.html
You can also search on InfoPlease for more years, too.
Here is a link to the History Channel's site about the 1980s: http://www.history.com/topics/1980s
You might want to compare an historical timeline with the above events, such as through America's Best History's timeline for the 1980s .
I hope this gives you enough information for your research question. Please feel free let us know if you need more – in person and online through Ask a Librarian Delaware. We truly appreciate it your support and use of our Delaware libraries!
Written on: February 24th, 2013 in Blog Posts, Q & A's
Q: "Can you tell me the most popular colors people choose for their cars?"
What a great question!  Whether you are thinking of purchasing a new vehicle or just curious about current trends in car color choices, it's interesting to know that "white/white pearl is the most popular vehicle color on the continent, according to the 2012 DuPont Automotive Color Popularity Report.  Black/black effect comes in second, with silver finishing third" (AAA World, March/April 2013: p. 17).
The 2012 DuPont Automotive Color Popularity Report provides a global view of automotive color preferences.  White, black and silver dominate most nations' color preferences, but "in North America, white has been the number-one color from 2007 to 2012," remarked Nancy Lockhart, DuPont color marketing manager (AAA World, March/April 2013: p. 17).
Forbes Magazine's online article "Top 10 Most Popular Car Colors" offers more details speculating why, such as due to the influence of Apple's technology on the current trend, since, according to Lockhart, Apple's popular products "helped establish white as a hip color of status. Thus, Apple inadvertently helped propel white to prominence in the auto industry."  She also notes that black and white are often viewed as "as denoting status, luxury and quality."
One consideration about car color choice and its popularity is for resale value.  The Kelly Blue Book online offers good advice when thinking about purchasing a vehicle in a popular vs. non-popular color:  "Put simply, today's popular color will probably make your vehicle more popular to a buyer five years from now."  Further, "…less popular colors depreciate your vehicle's value. By how much, you ask? That's the tricky part. It actually can vary from hundreds to thousands of dollars depending on the vehicle and the color in question."
For touching up nicks, scrapes and scratches, colors that are popular and standard will be easier to match whether you are inclined to fix it yourself or take it to a automotive service center.
One final resources that you may like:  If you are a Do-It-Yourselfer, the Delaware Libraries ' database Auto Repair Reference Center may be of interest to you.  It has step-by-step procedures with schematics for many cs (makes, models, years) that provide you with information about how to fix your car, from wiring and maintenance to major issues.  It can even help you save money when you have your vehicle serviced since you'll know more about what to expect.  The database is free to use from your Internet-connected computer with a valid library card.  The information received can be priceless!
Thank you again for asking about popular car colors.  We hope this completely answers your question, but if you need more information or have other questions, please feel free to contact us online through our Ask a Librarian Delaware service (it's 247!) or in person at your any Delaware public library.  We hope to see you online again soon!
Written on: February 17th, 2013 in Blog Posts, Q & A's
Q:  "Hi!  I'm wondering how scientists track meteors like the one that hit Russia a few days ago.  Is there a public notification system?  If so, how reliable is it?"
On Friday, February 15, 2013 we had two historical events:  the meteor that hit near Chelyabinsk, Russia and the fly-by of an asteroid.  This rare double occurrence has generated many questions about the likelihood of  future impacts and concerns for the devastation such can cause.  Let's take a look at some of the facts about such an event.
I've divided this response into four areas:
Brief definition of asteroid, meteor and meteorite, so we know what we're talking about
Probability of impact and how this is currently tracked
Future technology for tracking
More resources
1.  Definition
Online dictionaries, such as Dictionary.com are terrific for quick definitions and meanings.  According to Dictonary.com, a meteor is a meteoroid that has hit the Earth's atmosphere and disintegrated. If a meteor is big enough to hit the Earth, it is called a meteorite.    Asteroids can be viewed as 'minor planets', most of which "…revolve about the sun in orbits lying mostly between those of Mars and Jupiter."  Another explanation can be found through LiveScience's 2/15/13 post by Marc Lallanilla, "What are an Asteroid, a Meteor, and a Meterorite?"
There are further details about types of asteroids and meteors which you can explore.  For example, the American Meteor Society offers indepth information on their site, such as for learning about "fireballs" (a type of meteor).
2.  Probability of impact and current tracking procedures
NASA reports that:
"…no human in the past 1000 years is known to have been killed by a meteorite or by the effects of one impacting. (There are ancient Chinese records of such deaths.) An individual's chance of being killed by a meteorite is small, but the risk increases with the size of the impacting comet or asteroid, with the greatest risk associated with global catastrophes resulting from impacts of objects larger than 1 kilometer. NASA knows of no asteroid or comet currently on a collision course with Earth, so the probability of a major collision is quite small. In fact, as best as we can tell, no large object is likely to strike the Earth any time in the next several hundred years.
An article published by CNN (written by Meg Urry, Israel Munsen professor of physics and astronomy) on 2/16/13 states, "NASA scientists estimate that meteors as large as Friday's might hit the Earth every decade or two…"  But most are unnoticed, she points out, since they usually land in water (which covers about two-thirds of our planet).
Estimates about the size and weight of the meteor vary a bit, but modern technologies (such as a cell phone camera) have provided ways for audio and visual recording and are assisting NASA and scientists everywhere with ways to refine early estimates.  It is now believed that the Russian meteor was larger than first thought.
There are tracking systems in place to watch for such flying objects coming our way, as noted by University of Texas astronomy professor Dr. Judit Gyorgyey Ries who remarked, "What I am excited about is that we knew it ahead of time. We knew it a year ahead of time that it's going to happen, which shows that the search programs are really doing their job…"
One major resource you can freely refer to online is from NASA, called the Near-Earth Object Program.  Here you will find more about impact risks and search programs.
3.  Future tracking technology
Although there are excellent tracking systems in place, improvements can always be made not only for tracking asteroids and objects  but also for deflecting any that are on collision courses with the Earth.  Besides the continued work by the world's top astronomers and NASA, a non-profit organization called the "B612 Foundation" is also dedicated to the understanding and early detection of asteroids.  Among some of the educational information provided on their site, the  B612 Foundation offers an infographic on the Russian meteor. Their mission is to build a space telescope (called "Sentinel") that will be launched in 2018.  As Dr. Ed Lu states while presenting at a TEDx Talk in Marin, California, "Simply put, its mission is to protect the Earth."
4.  More resources
Online newspapers are great places for current events.  For example, the New York Times gives a feature article about last Friday's phenomenon.
The Delaware Libraries' databases also provide excellent access to newspaper and magazine articles.  With your valid library card, you can quickly explore the deep web by topic, magazine/newspaper name, date, and more.
To learn more about asteroids and meteors, see the list of books and library materials you can check out.
And if you have more questions, please feel free to ask us anytime!  Librarians are online 24/7 through Ask a Librarian Delaware and we have many public libraries all around Delaware that you can use.  Thank you for asking your timely question!
Written on: February 10th, 2013 in Blog Posts, Q & A's
Q: "What is Valentine's Day all about? When did it start?"
February 14th is traditionally known as St. Valentine's Day, and commonly known as Valentine's Day. The 'day of love' has been celebrated for hundreds of years similarly to today's exchange of heart-shaped boxes of chocolates, bouquets of flowers, gifts and cards that say "I love you." In fact, as History.com's site explains, the very first Valentine card was from a priest who's name was Valentine (although it seems that there were more than one Father Valentine).
Legend has it that one of these priests was defiantly performing wedding ceremonies for couples in secret. The Roman emperor, Claudius II , also known as "Claudius the Goth", had outlawed marriage by young men since they were needed for war, knowing that if a man falls in love and starts a family, he is less likely to leave his homeland to fight. If true, then the origins of Valentine's Day date back to around 269 AD when Valentine was beheaded – many hundreds of years ago! Valentine was also known as a great healer and while in jail, he befriended the jailor's daughter. It is said that he performed a miracle to heal her sight and they became good friends. When he was due to be executed, he wrote her a farewell letter and signed it, "From Your Valentine."
There are some conflicting thoughts about the exact origins of Valentine's Day and the date on which we celebrate it. One speculation, from The Holiday Spot online and others, is that the date of the holiday stems from the ancient Roman festival of Lupercalis/Lupercalia. Another resource, the Catholic Encyclopedia, states that "…archaeologists have unearthed a Roman catacomb and an ancient church dedicated to Saint Valentine. In 496 AD Pope Gelasius marked February 14th as a celebration in honor of his martyrdom."
The Education.com site's article by Hannah Boyd gives a brief explanation of the origins of Valentine's Day, with historical facts and legends that are consistent with other sources. One interesting fact is that "The British Library in London owns the oldest known Valentine, a letter written by Charles, the Duke of Orleans…" You can see a scanned copy of this valentine on the BBC's site. Apparently the Duke was imprisoned at the time he wrote his love poem (valentine) to his beloved wife. The site, "Life in the Pyrenees Orientales" with Gill Storey, gives a partial translation of this first valentine.
It wasn't until the 14th century and through the works of the great poet Chaucer that St. Valentine's Day became eternally linked with love. As "The History of Valentine's Day" is described on The Holiday Spot:
UCLA medieval scholar Henry Ansgar Kelly, author of "Chaucer and the Cult of Saint Valentine", credits Chaucer as the one who first linked St. Valentine's Day with romance. In medieval France and England it was believed that birds mated on February 14. Hence, Chaucer used the image of birds as the symbol of lovers in poems dedicated to the day. In Chaucer's "The Parliament of Fowls," the royal engagement, the mating season of birds, and St. Valentine's Day are related:

"For this was on St. Valentine's Day, When every fowl cometh there to choose his mate."
Thank you for asking! We truly appreciate your questions and hope to see you in our libraries and online soon. Happy Valentine's Day!