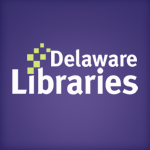 Facebook Twitter Pinterest Flickr Google+ YouTube Instagram
Q: Where can I find flood maps for Delaware?
Written on: January 22nd, 2010 by: in Q & A's
*Update 8/26/2011
Click here for direct access to FEMA's flood map viewer.
The University of Delaware also has information on Delaware floodplains and maps.
Stay safe everyone!
Don't want to miss our blog posts or news? Like us on facebook!
Q:  I will move to Kent or New Castle County from NW Wisconsin in a few months. I want to
avoid areas too close to sea level as well a flood plains or areas near flood plains. Can you direct me to online, free info (preferably map[s]) regarding flood plains in Delaware? A flood insurance rate map (called a FIRM in the business) would be ideal.   FEMA web site not helpful because it requires a specific address before it can tell you if property is in a flood plain. I need more general info. Tks.
A:  Since Delaware is such a small state you will be able to use the FIRM maps without an address.
Go to the FEMA map website:
1. Select Delaware for the state
2. Select the county you are interested in viewing.   Delaware has three: New Castle County (north), Kent County (central), Sussex County (South).
3. Select a community. For this field, you can select a specific city/town OR select the entire county. Selecting New Castle Co*, Kent Co*, Sussex Co*, will give you complete county information.
4. Select "Get FEMA issued Flood Maps"  and view the map
Thanks for using Ask a Librarian Delaware.  Have a question? Ask us!