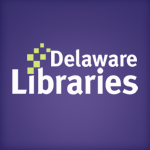 Facebook Twitter Pinterest Flickr Google+ YouTube Instagram
Q: "What is the most popular color for a car in the U.S.?"
Written on: February 24th, 2013 by: cathay in Archives, Q & A's
Q: "Can you tell me the most popular colors people choose for their cars?"
What a great question!  Whether you are thinking of purchasing a new vehicle or just curious about current trends in car color choices, it's interesting to know that "white/white pearl is the most popular vehicle color on the continent, according to the 2012 DuPont Automotive Color Popularity Report.  Black/black effect comes in second, with silver finishing third" (AAA World, March/April 2013: p. 17).
The 2012 DuPont Automotive Color Popularity Report provides a global view of automotive color preferences.  White, black and silver dominate most nations' color preferences, but "in North America, white has been the number-one color from 2007 to 2012," remarked Nancy Lockhart, DuPont color marketing manager (AAA World, March/April 2013: p. 17).
Forbes Magazine's online article "Top 10 Most Popular Car Colors" offers more details speculating why, such as due to the influence of Apple's technology on the current trend, since, according to Lockhart, Apple's popular products "helped establish white as a hip color of status. Thus, Apple inadvertently helped propel white to prominence in the auto industry."  She also notes that black and white are often viewed as "as denoting status, luxury and quality."
One consideration about car color choice and its popularity is for resale value.  The Kelly Blue Book online offers good advice when thinking about purchasing a vehicle in a popular vs. non-popular color:  "Put simply, today's popular color will probably make your vehicle more popular to a buyer five years from now."  Further, "…less popular colors depreciate your vehicle's value. By how much, you ask? That's the tricky part. It actually can vary from hundreds to thousands of dollars depending on the vehicle and the color in question."
For touching up nicks, scrapes and scratches, colors that are popular and standard will be easier to match whether you are inclined to fix it yourself or take it to a automotive service center.
One final resources that you may like:  If you are a Do-It-Yourselfer, the Delaware Libraries ' database Auto Repair Reference Center may be of interest to you.  It has step-by-step procedures with schematics for many cs (makes, models, years) that provide you with information about how to fix your car, from wiring and maintenance to major issues.  It can even help you save money when you have your vehicle serviced since you'll know more about what to expect.  The database is free to use from your Internet-connected computer with a valid library card.  The information received can be priceless!
Thank you again for asking about popular car colors.  We hope this completely answers your question, but if you need more information or have other questions, please feel free to contact us online through our Ask a Librarian Delaware service (it's 247!) or in person at your any Delaware public library.  We hope to see you online again soon!