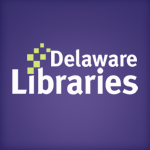 Facebook Twitter Pinterest Flickr Google+ YouTube Instagram
Archived Posts From: 2013
Written on: August 8th, 2013 in Blog Posts
Rehoboth's library becomes more than just a place to find a good beach book when the Socrates Cafe is open for business. Philosophers of all ages join in a respectful environment to debate issues ranging from ethics to politics and everything in between.
Connect with us:
Written on: July 31st, 2013 in Blog Posts
Did you miss WHYY's Delaware First coverage of Simple Gifts musical performances in libraries? Watch online!
Watch First for Friday, July 26, 2013 on PBS. See more from First.
Simple Gifts has been making beautiful music for years. This summer they brought that music to Delaware's libraries both to entertain and teach kids of all ages about music from around the world. First Experience caught up with them at the Hockessin Library as they brought the simple gift of music to a very eager audience.
Connect with us:
Written on: July 16th, 2013 in Blog Posts
The new Delaware Library Catalog will be temporarily unavailable for a few hours on Thursday, July 18 beginning at 2pm. The classic catalog will still be available during that time. We appreciate your patience!
Connect with us:
Written on: July 3rd, 2013 in Blog Posts
For readers who enjoy connecting with their favorite authors on a Kindle, Nook, iPad or Tablet, Delaware Libraries can-do! Learn how the libraries are out-in-front with digital collections and free classes to help any reader get connected with online book borrowing. Check out this story about e-books and the Lewes Library…and then start checking out your favorite titles… right from your home computer!   www.delawarelibraries.org
Connect with us:
Written on: July 1st, 2013 in Blog Posts
My child is registered for the Summer Library Reading Program Dig Into Reading – Done!  Prevent summer slide! Studies show that if kids don't read over the summer, they can lose much of the learning they gained during the school year. Libraries and the Summer Library Reading Program can help kids fight this summer slide.
My teen is registered for the Summer Library Reading Program Beneath the surface – Done!  In addition to reading incentives, libraries offer great programs to teens over the summer to keep them engaged in STEAM (science, technology, engineering, arts, math) activities.
However, Are YOU registered for the Summer Library Reading Program Groundbreaking Reads ? Many DE libraries offer an adult summer reading program with prizes, drawings, etc. at the end of the program.
The Genres LibGuide has also been updated with new reading lists on every page for additional summer reading recommendations and a new genre, Thrillers, has been added.
Enjoy your summer reading! 
Written on: June 24th, 2013 in Blog Posts, Q & A's
Q: "I'm writing a paper and am researching privacy for minors.  Do parents have access to their kids' borrowing history?"
Thank you for your important question!  It touches upon the rights of minors, their legal guardians/parents, and how libraries balance children's privacy with safety and parental responsibilities.
Public and school libraries work hard to protect children while valuing rights to privacy.  Although libraries tend to vary to some degree in order to meet the needs of each community, there are child protection laws that directly affect how any government agency works with minors.  Libraries and librarians steadfastly adhere to protecting children from abusive Internet sites, for example, and help guide children to appropriate materials for their homework and reading pleasure, as well as to enhance every family member's lives.   After all, children are part of a whole system and libraries are in a unique position to offer enriching programs and materials for each generation's interests and learning styles.
Generally, parents/guardians assist their children with library card applications and retain responsibility for library materials checked out and resources used.   As stated, "Children under the age of 18 must have a parent or guardian present to sign for the card. "  Here is a link to the Delaware Library Card Application that shows this information.
The above link also brings you specific links for each county's library card applications and the wording for parental responsibility for their minor's use and access.
The American Library Association offers guidelines that help each library make professional decisions about how to address the privacy concerns of a minor with a parent or guardian who is legally responsible for borrowed library items:
"Parental responsibility is key to a minor's use of the library. Notifying parents about the library's privacy and confidentiality policies should be a part of the process of issuing library cards to minors. In some public libraries, the privacy rights of minors may differ slightly from those of adults, often in proportion to the age of the minor. The legitimate concerns for the safety of children in a public place can be addressed without unnecessary invasion of minors' privacy while using the library."
I hope this gives you the information you need for your research.  Please feel free to to consult with a specific Delaware public library as well.  As librarians and community members we are glad to have your questions and patronage.
We appreciate your support and hope to see you in our libraries and online through Ask a Librarian Delaware soon!
Written on: June 19th, 2013 in Blog Posts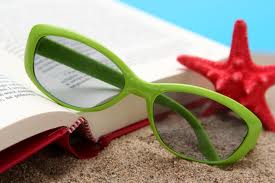 Idyllic summer months call to mind sunny days at the beach, hiking in the woods, a picnic in the park, etc.; however, there can be dangers lurking with each summer activity. A new Summer Safety LibGuide offers books and other resources on planning for extreme weather, water safety tips (swimming and boating), insect and poisonous plant protection, and more.  Make your 2013 summer safe and fun!
Written on: June 13th, 2013 in Blog Posts
There have been warnings of a derecho from meteorologists in the news lately.  But what is a derecho?
According to the National Oceanic and Atmospheric Administration (NOAA), a derecho "is a widespread, long-lived wind storm that is associated with a band of rapidly moving showers or thunderstorms. Although a derecho can produce destruction similar to that of tornadoes, the damage typically is directed in one direction along a relatively straight swath."
CBS News states "derechos differ to tornadoes in scale. Tornadoes are more isolated events – a single parent storm or a single thunderstorm that hits a certain area. A derecho is a very large weather event that covers a much greater area."
Here are some resources to prepare for derechos, hurricanes, and other severe storms:
Connect with us:
Written on: June 12th, 2013 in Blog Posts
We've scheduled wonderful programs that will be traveling to every public library this summer!
Delaware AeroSpace Education Foundation's Rainforest Rendezvous:
Come to the library to dig into the amazing world of the rainforest. You and your child will learn about its plants and animals and how they have adapted to this wet and wonderful environment. Decorate the layers of the rainforest, make a tree frog and a jaguar mask, see if you can identify the members of the rainforest food chain, and play the animal adaptations game. Let the library be your portal to adventure!
IllStyle & Peace:
This dance company creates work rooted in contemporary and old school hip-hop blended with an eclectic mix of dance and performance disciplines including tap, ballet, DJing and beatboxing. They have toured to critical acclaim nationally and internationally and are committed to delivering a positive message to all audiences, "Think it – Do it – and Become it!"
Simple Gifts:
Combining tradition with innovation, Simple Gifts creates some of the finest arrangements in folk music today: swing fiddle creeps into a Romanian dance, spoons show up in an Irish reel, and the concertina ventures far beyond styles considered traditional for that instrument. Group members, Linda Littleton, and Karen Hirshon switch with ease among violins, concertina, mandolin, banjolin, recorders, bowed psaltery, hammered dulcimer, baritone fiddle, guitar, and percussion.
Sign up at a library near you!
Connect with us:
Written on: May 5th, 2013 in Blog Posts, Q & A's
Q: "Do librarians consider Wikipedia reliable enough for research?"
What an interesting question!  Since Wikipedia's inception in January, 2001 (See CNN's 2005 Q & A with Wikipedia founder Jimmy Wales), this online encyclopedia has stimulated on-going discussions about its reliability.
Wikipedia uses wiki software to create it's many pages and the ability for users to create accounts and add and edit information.  The idea of a community-contributed encyclopedia that is self-regulating has been of interest to many Internet users world-wide; Wikipedia is not the only collaborative resource available for participation and use.  Mr. Wales offers further explanation:
"One of the big misconceptions about Wikipedia, people imagine that it's something like one million people each adding one sentence each and somehow miraculously it becomes something useful. But in fact what actually makes it work is the community. There's a really strong community of people behind the site and they are in constant communication by email and IRC chat rooms and things like this. And so they are monitoring every change that goes to the site – there are people who are looking at it and vetting it and trying to see if it's good or not."
According to Wikipedia's statistics, on May 5, 2013 for the English version there are 1,444 administrators and a few thousand editors who monitor and make changes to content as appropriate.  The software functionally alerts readers of updated and changed information, making it easier to determine when a change has been made.  In fact, you can see the revisions yourself:  look at the upper right hand corner for "history".  When you click on that, you should see a list of when a change was made, what was made, and by whom.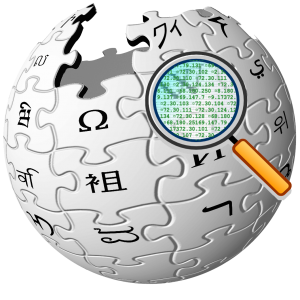 Because Wikipedia's reliability has been in question while increases in use have driven its popularity,  there have been studies comparing this online encyclopedia with a well-known, highly reputable source, the "Encyclopedia Britannica."   For example, "Nature" conducted comparative research on a sampling of science articles and information in 2005 and reported the Britannica Encyclopedia (online version) was a similar source when compared to Wikipedia. As reported on the "Reliability of Wikipedia" —
"Based on their [Nature's] review, the average Wikipedia article contained 4 errors or omissions; the average Britannica article, 3. Only 4 serious errors were found in Wikipedia, and 4 in Encyclopædia Britannica. The study concluded: "Wikipedia comes close to Britannica in terms of the accuracy of its science entries", although Wikipedia's articles were often 'poorly structured'."
One result was that the Wikipedia community worked harder to further its waning reputation.  (Wikipedia contains an article that might be of interest called:  "Errors in the Encyclopedia Britannica that have been corrected in Wikipedia.")  Other studies have been conducted and publicized, giving users more to consider when using it for research and information purposes. The Wikimedia Foundation, which supports Wikipedia, offers "Seven years after Nature, pilot study compares Wikipedia favorably to other encyclopedias in three languages" which was posted by Dario Taraborelli on August 2, 2012.  In this article, Taraborelli explains:
"The study compared a sample of English Wikipedia articles to equivalent articles in Encyclopaedia Britannica, Spanish Wikipedia to Enciclonet, and Arabic Wikipedia to Mawsoah and Arab Encyclopaedia. 22 articles in the sample were blind-assessed by 2 to 3 native speaking academic experts each, both quantitatively and qualitatively."
The results?
"… Wikipedia articles in this sample scored higher altogether in each of the three languages, and fared particularly well in categories of accuracy and references. As the report notes, the English Wikipedia fared well in this sample against Encyclopaedia Britannica in terms of accuracy, references and overall judgement, with little differences between the two on style and overall quality score."
So does this mean Wikipedia is a reliable source of information?  And how do librarians use Wikipedia?
Librarians have training in the evaluation of web (and other types of) resources.  In simple terms, we're taught to look for authority, authorship, accuracy, credibility, currency, and objectivity.  Cornell University's Libraries offer an in depth guide to criteria and tools for web evaluation that you might find useful when scouting for reliable sources of information online.  Because Wikipedia is easily edited, it's not considered reliable.  But it is commonly used and can be useful as a starting place for research, especially for finding the sources that are cited in each article.  In summary, here are some tips:
When you find an article on Wikipedia, scroll to the end for the bibliographical information.  This can lead you to the gold – the treasure of print and online information to further your research.
Wikipedia articles are also very helpful for gaining insight about a topic that we may not be familiar with.  While not reliable, it's useful for offering overviews of subjects so that we can go forward with more confident searching.
We also tell our patrons and students to always find a second, reliable source of information to back up what is found on Wikipedia.
It's a useful tool, but caution is the key word!  Schools and academic libraries, businesses, organizations and public libraries all need the strength of unbiased, current sources and to find ways to work with the growing popularity of Wikipedia and other online tools.
Thank you again for your question!  If you need further information or have questions in the future, please feel free to ask your Delaware librarians online and in person.  We're glad to help, anytime!