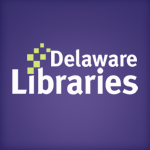 Facebook Twitter Pinterest Flickr Google+ YouTube Instagram
Q: "Where do I start with wine and cheese pairings?"
Written on: April 14th, 2013 by: cathay in Archives, Q & A's
Q:  "I'm going to host a fancy party this weekend and realized I don't know much about wine and cheese pairings other than I really like to drink wine and eat cheese. Do you have any books or resources that can tell me about wine and cheese pairings?  Thank you!"
There are several resources that discuss the flavors and pairings of wines with particular cheeses.  Let's start with some reputable magazine articles that are freely available online.
Wine Enthusiast Magazine (and online catalog) offers expert opinions from editors and wine-tasters from around the globe.  The "meet the editors" page gives information about who is involved in the companies' articles and advice.
Here is a direct link to Wine Enthusiast Magazine's article about pairing cheeses with wines.
This article includes a table listing cheeses by name, and recommendations for which wine to serve.  They also give a brief summary of cheese and some helpful tips for creating a wine and cheese party.

Better Homes and Gardens' article offers photographs of each cheese selection they highlight.   As stated on their introduction,  "This guide offers tasty matches that fit naturally with your entertaining plans."
A fantastic resource is through our Delaware Libraries – our magazine databases.   These are freely available through your library account.  Here's a simple way to find articles on wine and cheese pairings for a party:
Go to our Delaware magazine database linked through Magazines & More through the Delaware Library's site
Click on "Magazines" (you may be prompted to log in, if you have not done that already, with your 14-digit library card number and PIN).
In the MasterFile Premier search box, type in "wine and cheese pairings" without the quotes, and press enter.
Once the results come up, you can limit your findings – look on the left side of your screen for limiter options.  It's very helpful to select "full text" to make sure you have the full article.
When I processed this search I came up with 23 items; some offer party planning tips, give listings of cheeses that go with certain wines, and other pertinent considerations.  You can also save and print articles to take to the store with you!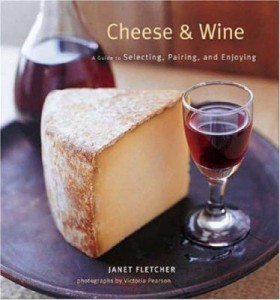 If you would like to find a book on the topic, there are a few that specifically address wine and cheese pairings.  Here are the top two:
1.  Cheese & wine book : a guide to selecting, pairing, and enjoying by Janet Kessel Fletcher (2007).
2.  The all American cheese and wine book : pairings, profiles & recipes by Laura Werlin (2003).
These and more are found through our Delaware Library Catalog.  Simply put in "cheese and wine pairings" (without the quotes) as a starting place for your search.  Many other books and resources came up in the results list.  You can place a hold on items and have them sent to the library that is most convenient for you.
We hope this completely answers your question; please feel free to ask us anytime, in person and online.  We truly appreciate your service and support of our Delaware libraries and we hope you have a great party!