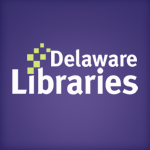 Facebook Twitter Pinterest Flickr Google+ YouTube Instagram
Q: "Is there any free tax preparation assistance available?"
Written on: March 17th, 2013 by: cathay in Archives, Q & A's
Q: "I can't afford an accountant and heard that there might be some free or low-cost tax preparation help.  Is this through the library?  Can you tell what I need to do to get help?"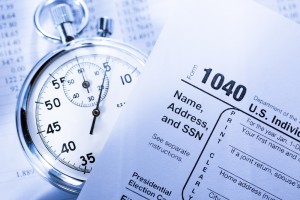 Federal and state income taxes are coming due.  This year, it's on Monday, April 15.
USA.gov has annual filing dates listed on their helpful site, and includes information about who should file, when and how.  This is also a great starting place for finding details about tax preparation assistance programs, such as those commonly offered through the public libraries in Delaware.  Generally, most tax preparation assistance is offered from the end of January/beginning of February through April 15 each year.  Let's start with an overall view and narrow it down to our local Delaware Library level.
The U.S. Internal Revenue Service provides information about free tax preparation assistance programs.  You can also see information about these programs by state on USA.gov's site.  They are provided through two programs:  the IRS Volunteer Income Tax Assistance (VITA) and the Tax Counseling for the Elderly (TCE) Programs.  Assistance is given to those who qualify based upon income and, for the TCE Program, by age. "[P]riority assistance [is given] to people who are 60 years of age and older, specializing in questions about pensions and retirement issues unique to seniors."
Well-known non-profit organizations have expert volunteers who assist the VITA and TCE Programs to provide free tax help in as many locations aws possible, such as the American Association of Retired Persons (AARP), who works with the TCE Program.  Here is AARP's page for locating their free tax prep services by county in Delaware and what you need to know in order to qualify, as well as what to bring with you when you go to your appointment (look about halfway down the page).
Most of Delaware's libraries provide online information about these tax prep programs, such as through New Castle County public libraries' and Sussex County public libraries' sites.  Another calendar, provided through Dover Public Library's site, allows you to search for the topic you are interested in.  If you put in "tax" in the keyword search (upper left side) and press 'enter', you can see that there are regularly-scheduled tax assistance programs offered.  Note that you must make an appointment for many of these tax preparation assistance programs.
You may be interested in knowing that you might qualify for free software to assist you in preparing your tax returns online.  The IRS has provided a listing of "Free File Software" for those whose adjusted gross incomes are $57,000 or less.  They also have their tax forms linked on this page for easy access.
The State of Delaware's Department of Revenue also has online information about free tax filing software for those who qualify.  Each listed software is annotated with the income level requirements right on this page.
Just so you know, the Federal government started accepting most types of tax returns as of January 30 this year.  If you anticipate a return on your taxes, this may be good news.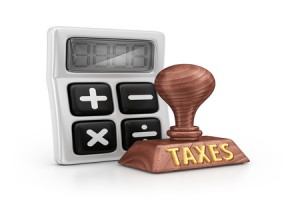 It's also interesting to note that more than 80% of tax payers filed electronically in 2012 and in light of online access and filing, it's important to keep yourself protected.  USA.gov offers good advice about being aware of potential scammers.  See the bottom of this webpage for Scams and Fraud information.
Although librarians are not tax accountants or advisors, we can certainly help you find the information you need to get help with taxes, and we're glad to!  Please feel free to ask us in person at your Delaware public library or online through our live chat service, Ask a Librarian Delaware, anytime!  Thank you for your question!