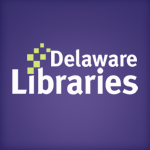 Facebook Twitter Pinterest Flickr Google+ YouTube Instagram
Q: "What is Black History Month all about?"
Written on: February 3rd, 2013 by: cathay in Archives, Q & A's
Q: "What is Black History Month and when did it start?"
Thank you for your great question!
Black History Month, also known as African American History Month, is celebrated in February nation-wide but started as a week-long tribute in the 1920s. The month-long honor officially began in 1976 with a proclamation given by then-US President Gerald Ford. As President Ford stated, "In celebrating Black History Month, we can take satisfaction from this recent progress in the realization of the ideals envisioned by our Founding Fathers. But, even more than this, we can seize the opportunity to honor the too-often neglected accomplishments of black Americans in every area of endeavor throughout our history." Ever since, each February the U.S. President offers a Proclamation.
Further details about Black History Month is described by the Library of Congress, including its development and mission. The Library of Congress offers a teacher's guide, images and online collections of resources to help us learn more. An additional excellent resource for educators and life-long learners is from The Smithsonian Education's site.
Another overview is offered by InfoPlease, a freely available online encyclopedia. According to this resource (and others), "We owe the celebration of Black History Month, and more importantly, the study of black history, to Dr. Carter G. Woodson." A biography about Dr. Woodson can be found on Biography.com's site.
School-aged children may enjoy Time for Kids. The information about African American History Month includes inspiring stories, biographies, and more.
If you know of any teens/young adults (or are one yourself), you may like the article published by the American Library Association's Young Adult Library Services Association on their blog, the Hub. In this posting dated February 3, 2013, you'll find titles recommended for teens/YAs and all about African Americans amd Black History Month – with a modern view!
Additional online resources are offered through USA.gov's site.
Locally, Delaware's libraries and museums offer a variety of resources online and inside their buildings, and there are a couple of events you may enjoy:
With a valid library card, you have access to hundreds of articles on the 'deep web' – through the Delaware libraries' online magazines and journals. These include biographies, news, reports, and more. You can find out more about your favorite heroes or learn about someone you had never heard of who made a tremendous difference for all.

The Hagley Museum offers events and displays, such as showcasing an exhibit by local artist Edward Loper, Sr. throughout the month. A good overview of Mr. Loper is offered through YouTube's "intheupperroom."


To top it all off, renowned poet and civil rights activist Maya Angelou is the featured speaker at the University of Delaware's Trabant Center on February 22, 2013. See the University's site for ticket information and details.

Thank you again for asking your Delaware librarians. We truly appreciate your support of our libraries! Feel free to ask us anytime in person and online through our Ask a Librarian Delaware service – we're here to help with your questions!