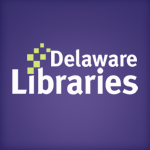 Facebook Twitter Pinterest Flickr Google+ YouTube Instagram
Q: "Is the world really going to end as predicted by the Mayan Calendar on December 21, 2012?"
Written on: December 9th, 2012 by: cathay in Blog Posts, Q & A's
The Mayan Calendar is intricate and interesting.  Simplistically, as explained on the Marjorie Barrick Museum's site from the University of Nevada, it cycles every 5,000+  years.  December 21, 2012 has been connected with the end/beginning of a new cycle.   The Mayan Calendar is close to its "year end" and is ready to start again in the same way our calendar ends on December 31.
University of Delaware Professor David Mills provides a further look explaining such complexities of the Calendar as the round and long-count calendars, describing the glyphs, and comparing the Gregorian and Mayan Calendars.
Another way to see how the Mayan Calendar corresponds to the Gregorian calendar is on a blog from The National Museum of the American Indian, as it is counting down the Mayan Calendar days.   As noted on their blog:
"The interpretation of the days can vary from one Maya people to another. The interpretations given here are based on sustained conversations and participation over three decades with Maya Q'eqchi calendar priest Roderico Teni and daykeeping families in the area of Cobán, Alta Verapaz, Guatemala, by Jose Barreiro (Taíno), head of NMAI's Office of Latin America, and his wife, Katsi Cook (Mohawk). Glyphs representing the Day lords appear throughout Maya Country; these were painted by Esteban Pop Caal (Q'eqchi Maya) of Cobán."
Anytime we see the end of the year or the end of a cycle, it's always a great time to reflect upon what has happened and what we can do better.  I'm not sure if the Maya believed in New Year's Resolutions but if so they must've been long-term goals!
Thank you for asking and finding out about this timely topic!  We love your questions!  Ask your Delaware Libraries anytime, in person or online using our live, chat library service called Ask a Librarian Delaware.  We hope to see you in our libraries and online using our resources soon!