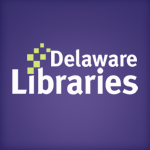 Facebook Twitter Pinterest Flickr Google+ YouTube Instagram
Q: "How many books does the average American read a year?
Written on: August 5th, 2012 by: cathay in Q & A's
Q: "How many books does the average American read per year, and has this been affected by the rising popularity of ebooks?"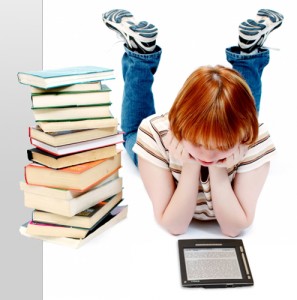 There are some considerations for how to determine the annual number of books read, such as age and whether the books are cracked open for a homework assignment or for pleasure.  And yes, ebooks have changed the way we're consuming authors' works, from novels to cookbooks.
In April, 2012, the Pew Internet and American Life Project published a study centered around ebook usage.  This indepth report gave us a lot to think about regarding the shifting trends to incorporate technology with published works and how we're accessing these…and how often.
The study, called "The Rise of e-Reading", consists of six parts.  Interestingly, the report states that "Book-reading habits have changed over time. In broad strokes, fewer people are reading books now than in 1978…" (Pew clarifies that the data from years' past comes from the Gallup polls, and that wording of these polls is sometimes slightly different.)
Pew goes on to state that the average reader of e-books read 24 books (the mean number) in the past 12 months; the average non-e-book consumer read an average of 15.  But again, age and motivation for reading make an overall effect, since, according to the report, Americans 18 and older read on average 17 books each year.
Parents often read to their children many picture and chapter books a year.  Summer reading programs sponsored by most US public libraries also have a positive effect on the number of books a child or teen may read for pleasure, while schools promote reading through class work and incentives throughout the year.
Despite the variables, the rise of ebook reading continues as more Americans opt for an ebook reader or device that can support a digital book format.
Where can all these readers get good recommendations?  Americans tend to ask friends, family members, and neighbors for suggestions, according to Pew, but remember that libraries have  excellent Reader's Advisory tools!  One you might like to try is through our LibGuides.  Another is through Novelist, a  powerful database that offers suggestions with the click of your mouse.  Next time you are in the mood for something and would like help finding the right book, ask a librarian.
No matter what your question is, Delaware librarians are very happy to assist you anytime, in person or online through our Ask a Librarian Delaware 247 chat service.   We love helping our Delaware patrons find new treasures and information, anytime!