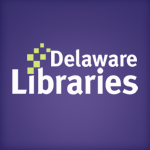 Facebook Twitter Pinterest Flickr Google+ YouTube Instagram
All Aboard! Renowned Train and Ship Photos Now Online
Written on: January 11th, 2011 by: in Blog Posts
The Delaware Division of Libraries recently partnered with the Delaware Public Archives and Delaware Government Information Center to digitize and make accessible DPA's Jackson and Sharp Collection, featuring historical photos of trains and ships built in Wilmington.
The Jackson and Sharp Company operated in Wilmington from 1863 to the early 1950s.  Jackson and Sharp constructed railroad cars that were used around the world.  In later years, the company also built seafaring vessels, including naval ships used in World Wars I and II.
Jackson and Sharp recorded its labors by having its trains and ships photographed.  These photos are famous for how well they document railroad history.  Many of the negatives were donated to the Delaware Public Archives.  Now, thanks to this partnership, the photos are online for all to enjoy.
• Railroad Photographs and Drawings
• Ship Photographs and Drawings
• Complete Jackson and Sharp Collection
Check out the DPA website for a history of the Jackson and Sharp Co.