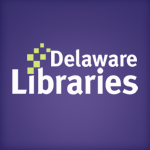 Facebook Twitter Pinterest Flickr Google+ YouTube Instagram
Q: "I need to find historical events of the 1980s"
Written on: March 3rd, 2013 by: cathay in Archives, Q & A's
Q: "Hi! I was wondering what kind of books you would suggest looking at to find the historical context of something happening in the 1980s? Thanks"
Thank you for your question to find out about books that describe the 1980s so you can determine their historical context.
I took a look at the books available but also want to offer you other resources from the Delaware Libraries' databases as well as from some online sources. Let's start with the books.
In the Delaware Library Catalog you can use the Advanced Search feature to bring in specific search terms. I used "United States, 1980s, history" – similar search terms will bring up similar results.
Through the catalog we can see that there are a few books available for you to request:
1. America in the 1980s
Author: Camardella, Michele L.
2. The 1980s decade in photos : the triumph of democracy
Author: Corrigan, Jim.
3. America in the 1980s
Author: Brill, Marlene Targ. (juvenile)
4. The 1980s from Ronald Reagan to MTV (juvenile)
Author: Feinstein, Stephen.
5. Decade of nightmares : the end of the sixties and the making of eighties America
Author: Jenkins, Philip, 1952-
Another great resource is the Delaware Libraries' database collection.  Delaware's includes Ebsco's many journals and magazine articles. There are quite a few articles when I put in the search terms "decade 1980s" and "US history". I saw such articles as, "Strategy in the Decade of the 1980s" by Paul Nitze, which focuses upon US foreign affairs during this time period. If you are looking for articles this is a great way to quickly find authoritative information.
To search on Ebsco for yourself, go to 'eMagazines and More' and give the first option a try, the Academic Search Premier.  You'll need to log in using your 14 digit library card number and PIN.   If you ever have any trouble with this, feel free to chat with a librarian anytime!
I also thought you might also be interested in some online resources. There are a few that are pretty good with history, such as History.com (The History Channel), CNN, and InfoPlease.
CNN offers a visual look at events on their site at: http://www.cnn.com/resources/video.almanac/1980/index.html

Here is InfoPlease – a good place to quickly get started with a factual search: http://www.infoplease.com/year/1980.html
You can also search on InfoPlease for more years, too.
Here is a link to the History Channel's site about the 1980s: http://www.history.com/topics/1980s
You might want to compare an historical timeline with the above events, such as through America's Best History's timeline for the 1980s .
I hope this gives you enough information for your research question. Please feel free let us know if you need more – in person and online through Ask a Librarian Delaware. We truly appreciate it your support and use of our Delaware libraries!