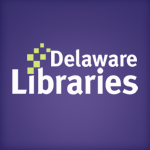 Facebook Twitter Pinterest Flickr Google+ YouTube Instagram
Does scratching poison ivy make it spread?
Written on: May 27th, 2011 by: in Q & A's
No–the FDA, Mayo Clinic, and several other reputable health organizations all state scratching poison ivy, oak, or sumac will not spread the rash, which is produced by exposure to the plant oil urushiol.  
The Mayo Clinic writes "A poison ivy rash itself isn't contagious. Blister fluid doesn't contain urushiol and won't spread the rash. In addition, you can't get poison ivy from another person unless you've had contact with urushiol that's still on that person or on his or her clothing."
According to the FDA "Poison ivy and other poison plant rashes can't be spread from person to person. But it is possible to pick up the rash from plant oil that may have stuck to clothing, pets, garden tools, and other items that have come in contact with these plants. The plant oil lingers (sometimes for years) on virtually any surface until it's washed off with water or rubbing alcohol."
"The rash will only occur where the plant oil has touched the skin, so a person with poison ivy can't spread it on the body by scratching. It may seem like the rash is spreading if it appears over time instead of all at once. But this is either because the plant oil is absorbed at different rates in different parts of the body or because of repeated exposure to contaminated objects or plant oil trapped under the fingernails."
Thanks for using Ask a Librarian Delaware! Have a question?  Ask us!