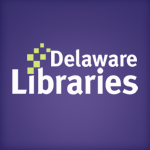 Facebook Twitter Pinterest Flickr Google+ YouTube Instagram
Archived Posts From: 2008
Written on: May 20th, 2008 in Learning Journeys
Kathy here ~ As plans for the 3rd Annual Delaware Book Festival gain momentum, I took the weekend to dive into the world of graphic novels and comics. We are beginning to fill a panel for the Festival that explores this big-getting-bigger genre.
What did I find? Writers as famous and well-loved as James Patterson or David McCullough and artists as revered as Picasso. In addition, the names of the inkers and colorists are featured with equal prominence on the cover. Who knew? These individuals are even showing up in popular fiction; the appearance of Brian Michael Bendis (Ultimate Spiderman, New Avengers, Daredevil) at a local comic convention is the plot driver in the YA novel The Astonishing Adventures of Fanboy and Goth Girl by Barry Lyga.
Think about the "niches where you read." Who are the stars? If I wanted to dip my toes in, where should I start? Who should I read first?
Written on: May 12th, 2008 in Learning Journeys

Honore here:
It's Monday and it's raining! Perfect
conditions for spending the day curled up with a great book and a cup o' tea!
And to spend an hour or so quilting.
Awaiting me: on my reading table and at the
foot of my chair are all sorts of books in various stages of read, unread,
being read. Some have been there for awhile; several are new. In my studio is a
project I began last week.
I am not an in-bed reader: I much prefer my
chair and my view of the landscape: trees in the backyard and the neighborhood;
besides, the chair is closer to the hot water-source for tea!
Over the weekend, I took a quilting class on
accidental landscapes, a very freeing and free-form way of
creating a quilted landscape picture. Of course I bought the instructor's book …and
several patterns so that I can make "accidental landscape" pictures
of beaches, mountains, lakes, canyons and mesas, cityscapes etc. I notice that
since the class and reading the book, every scene or picture I see translates
into a landscape and my brain is pondering: is this a potential scene for a
quilt? And I am eager to get back to my landscape…
Big
question: Read or Quilt?
Alas, it is Monday and rain or not, I
have work to attend to and so, I'll just have to wait for another rainy Monday
and hope that I can just curl up with a good book and a cup o' tea… and steal
some time to quilt.
Your turn: Please share your favorite spot to read, time of day, and cuppa or snack that accompanies you. How do you choose between a good book and a craft or other hobby? Between the Lines wants to know!

Written on: May 5th, 2008 in Learning Journeys
Honoré here:
Learning paths are filled with discovery and fun! Especially the one—quilting—I'm
on currently. Among my discoveries: magazines. There are many in the library
and on the newsstands, chock full of ideas, photos, directions, and inspiration
to make quilted items, ranging from pin-cushions to wearable pieces to beautiful quilts for the
bed or to display on the wall or drape across a couch. But, I'm not blogging
about quilting magazines—rather, magazines and the potential they hold, I'm
rediscovering, for furthering my own learning journey. Magazines are portable,
colorful and inside are wonderful nuggets of: information, ideas, inspiration,
book reviews, activities, classes, retreats, places to visit, challenges,
personalities, news, and even ways (advertisements) to spend your money. And
best of all—magazines appear in your mailbox on a fairly set basis.
You can get ideas and recommendations for magazines (on any subject) from the
library by browsing through the magazine collection and also, by asking library
staff to consult resources that review, annotate and evaluate periodicals – the
official term for magazines. Recommendations from others and browsing the
section of a large bookstore are also great ways to [re]discover magazines.
I
plan to save up my June stash of magazines to take with me on vacation; they'll
make great beach reading. I encourage you to look at magazines, too, with a
different attitude or, as the old Kellogg corn-flakes' commercial advised:
"Taste them again – for the first time."
Cheers~
Written on: April 28th, 2008 in Learning Journeys

Kathy here: The
message below arrived in my email box last Wednesday. This sure doesn't help
the "books are going to become obsolete" theory, does it? Check out Goodreads
for recommendations ~ and the reviews are a great way for readers to connect
with readers ~ especially those on the same paths.
One million people on
Goodreads!
You're no longer alone. Goodreads hit the million member mark this
month, with members in more than 200 countries!
Over 10,000,000 books added!
Written on: April 21st, 2008 in Learning Journeys
Kathy here: We are certain that your great love of
reading extends into a great love of books as well. Over and over, we hear
near-poetic descriptions of this ultimate technology in our programs, workshops
and, of course, while waiting in line at the library and book store.

At my
Barnes & Noble last Sunday, I pulled a copy of Fine Books and
Collections magazine, stirred half-and-half into my tea (much better than
milk, Mary Poppins) and plopped down for a read. Linked above is an article
from that issue about the top 50 book auction sales for 2007. A 1297 manuscript copy of the Magna Carta
fetched the largest sum at $21.3 million. Number 2? A hand-written copy of The Tale of Beeble the Bard by J.K.
Rowling of Harry Potter fame. What are your thoughts about this? Is this a
statement about reading across history or about popular culture in the 21st
century?
And,
by the way, I have now subscribed to the magazine…it seems a new
reading/learning road is opening up to me. Is it book arts or the art of books? We'll see where it heads.
Written on: April 15th, 2008 in Learning Journeys
Honoré & Kathy
here: Sunday, April 13, marked the beginning of National Library Week (NLW) – the 50th! We hadn't realized that the event was fifty years old!
Amazing. This year's theme is "Join the Circle of Knowledge@Your Library
." Also, today, is National Library Workers' Day (NLWD): a fitting tribute
for April 15;-)). NLWD acknowledges and honors all people who work in public
libraries. Read more at the American Library Association's website. You can add
your favorite library staff person as a NLWD Star. Won't s/he be surprised and
pleased?
In
honor of NLW, we have a "gift" for you. One of the things
"missing" from the reading log/journal is a calendar. Honoré really
missed that. One day last week, as she was reading a Real+Simple
magazine, she had a bright idea: we could make a bookmark with calendar and
post it on the blog for the Between the Lines'
charter members! Just like Real+Simple magazine provides each month for
its readers. So, we have provided you with not just one bookmark/calendar for
each month through September, but an assortment—for people of all ages. The images are great; Honoré especially likes the one of the teddy bear at the computer…All you need to do is download and
print. You'll need Adobe Reader and can get a free version here. Enjoy!
Written on: April 10th, 2008 in Learning Journeys

Kathy here:
Over 200,000 people showed up at my book club last month to share insights on
Chapter 3. Then, over 2 million had comments to make in the week that
followed. The book discussion is being called the "most powerful
shared experience in the world."
Welcome to the
global, real-time web conversation about A New Earth: Awakening to
Your Life's Purpose by Eckhart Tolle. This title is the 61st
"Oprah book."
While it may not be
a big surprise to discover that this event is the brainchild of Oprah Winfrey, the
invitation to readers around the world to join in through a video streamed
discussion is a surprise. Additionally, readers can ask
questions of Eckhart and Oprah during the talk via email, Skype, and the good,
old telephone.
I mention this here
to reconfirm what you have emphasized over and over in our programs. That
is, when we read, we enjoy one of those rare circumstances that, whether
we take the journey singularly or as part of a group, we are
equally enriched.
Written on: March 17th, 2008 in Learning Journeys
Honoré and Kathy here: Hi and welcome to "Between the Lines". We're delighted to have a place where we can share all the great books we're reading…and our various learning journeys or paths.
How many books have you read and/or listed since you got the journal? Take a few minutes and share a couple of your favorites – click on the link: "Share Your FAVORITES!"
Remember how Kathy said she didn't want to identify her journal? Well, at last count, she's added the letter K in at least four different places throughout her book.;) We're curious to learn how you're using reading log/journal. Have you personalized it yet? Click on the link: "How I'm Making the Journal MINE" and share your comments.
We invite you to check out the blog. Join in our conversation. Sign
up to have email alerts automatically sent to you each time we update
the blog . Share the blog and your journal with your friends and family
members, too. Encourage them to become Charter Members; it's simple: click here for more details: Become a Charter Member.
We're looking forward to our journey. Thanks for joining in. Enjoy the ride.
Written on: March 17th, 2008 in Learning Journeys
Please tell us how you are personalizing and using the journal. Be specific. What parts do you like or don't like? What improvements can we make?
Comments are open for everyone, please add below. If you'd like to share privately please email Honore or Kathy:
honore.francois at lib.de.us
kathy.graybeal at state.de.us
(Email addresses are not linked to prevent Spam. Please insert @ symbol and remove spaces to send email. Thanks!)
Written on: March 17th, 2008 in Learning Journeys
I have questions about the Delaware Library Learning Journey…
Why should I do this? WIIFM (What's In It For Me?) right now?
Research confirms that self-directed reading and learning results in
knowledge and growth. This program will support you on your own
personal reading and learning path.
Why am I doing this?
Get a free journal
Keep track of what you've read, what you want to remember about your reading, and what you want to read and learn next.
Help us know what else you'd like the library to provide
Customize your library experience
What does the schedule look like?
There are no programs currently scheduled.
What can I expect at the Program?
We will introduce the new learning journal. If you already track
your learning, we hope that you will share how you do that and how it
helps you.
What will I do?
Listen to others' experiences; share your own if you chose.
Watch the performance.
Listen to the description of the program.
What will I do after the Program?
Try out the learning journal
Let us know how it works for you
Do you have any suggestions for improvements?
Visit How I'm Making the Journal MINE and add your comment
Watch for emails
Attend the next Delaware Book Festival on Saturday November 1, 2008
Will I need special equipment, software, computer skills?
A pen/pencil to use in the journal
Your library card
Use your own computer or the library computer if you decide to participate in the blog
I missed the program; can I still participate?
Certainly. Contact Honoré Francois or Kathy Graybeal to become a charter member
honore.francois at lib.de.us
kathy.graybeal at state.de.us
(Email addresses are not linked to prevent Spam. Please insert @ symbol and remove spaces to send email Thanks!