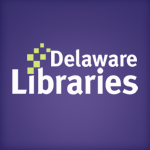 Facebook Twitter Pinterest Flickr Google+ YouTube Instagram
Rainy day options
Written on: May 12th, 2008 by: in Learning Journeys

Honore here:
It's Monday and it's raining! Perfect
conditions for spending the day curled up with a great book and a cup o' tea!
And to spend an hour or so quilting.
Awaiting me: on my reading table and at the
foot of my chair are all sorts of books in various stages of read, unread,
being read. Some have been there for awhile; several are new. In my studio is a
project I began last week.
I am not an in-bed reader: I much prefer my
chair and my view of the landscape: trees in the backyard and the neighborhood;
besides, the chair is closer to the hot water-source for tea!
Over the weekend, I took a quilting class on
accidental landscapes, a very freeing and free-form way of
creating a quilted landscape picture. Of course I bought the instructor's book …and
several patterns so that I can make "accidental landscape" pictures
of beaches, mountains, lakes, canyons and mesas, cityscapes etc. I notice that
since the class and reading the book, every scene or picture I see translates
into a landscape and my brain is pondering: is this a potential scene for a
quilt? And I am eager to get back to my landscape…
Big
question: Read or Quilt?
Alas, it is Monday and rain or not, I
have work to attend to and so, I'll just have to wait for another rainy Monday
and hope that I can just curl up with a good book and a cup o' tea… and steal
some time to quilt.
Your turn: Please share your favorite spot to read, time of day, and cuppa or snack that accompanies you. How do you choose between a good book and a craft or other hobby? Between the Lines wants to know!