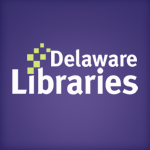 Facebook Twitter Pinterest Flickr Google+ YouTube Instagram
National Library Week
Written on: April 15th, 2008 by: in Learning Journeys
Honoré & Kathy
here: Sunday, April 13, marked the beginning of National Library Week (NLW) – the 50th! We hadn't realized that the event was fifty years old!
Amazing. This year's theme is "Join the Circle of Knowledge@Your Library
." Also, today, is National Library Workers' Day (NLWD): a fitting tribute
for April 15;-)). NLWD acknowledges and honors all people who work in public
libraries. Read more at the American Library Association's website. You can add
your favorite library staff person as a NLWD Star. Won't s/he be surprised and
pleased?
In
honor of NLW, we have a "gift" for you. One of the things
"missing" from the reading log/journal is a calendar. Honoré really
missed that. One day last week, as she was reading a Real+Simple
magazine, she had a bright idea: we could make a bookmark with calendar and
post it on the blog for the Between the Lines'
charter members! Just like Real+Simple magazine provides each month for
its readers. So, we have provided you with not just one bookmark/calendar for
each month through September, but an assortment—for people of all ages. The images are great; Honoré especially likes the one of the teddy bear at the computer…All you need to do is download and
print. You'll need Adobe Reader and can get a free version here. Enjoy!