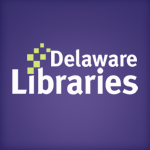 Facebook Twitter Pinterest Flickr Google+ YouTube Instagram
World's biggest book club
Written on: April 10th, 2008 by: in Learning Journeys

Kathy here:
Over 200,000 people showed up at my book club last month to share insights on
Chapter 3. Then, over 2 million had comments to make in the week that
followed. The book discussion is being called the "most powerful
shared experience in the world."
Welcome to the
global, real-time web conversation about A New Earth: Awakening to
Your Life's Purpose by Eckhart Tolle. This title is the 61st
"Oprah book."
While it may not be
a big surprise to discover that this event is the brainchild of Oprah Winfrey, the
invitation to readers around the world to join in through a video streamed
discussion is a surprise. Additionally, readers can ask
questions of Eckhart and Oprah during the talk via email, Skype, and the good,
old telephone.
I mention this here
to reconfirm what you have emphasized over and over in our programs. That
is, when we read, we enjoy one of those rare circumstances that, whether
we take the journey singularly or as part of a group, we are
equally enriched.