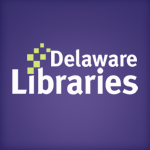 Facebook Twitter Pinterest Flickr Google+ YouTube Instagram
The art of books
Written on: April 21st, 2008 by: in Learning Journeys
Kathy here: We are certain that your great love of
reading extends into a great love of books as well. Over and over, we hear
near-poetic descriptions of this ultimate technology in our programs, workshops
and, of course, while waiting in line at the library and book store.

At my
Barnes & Noble last Sunday, I pulled a copy of Fine Books and
Collections magazine, stirred half-and-half into my tea (much better than
milk, Mary Poppins) and plopped down for a read. Linked above is an article
from that issue about the top 50 book auction sales for 2007. A 1297 manuscript copy of the Magna Carta
fetched the largest sum at $21.3 million. Number 2? A hand-written copy of The Tale of Beeble the Bard by J.K.
Rowling of Harry Potter fame. What are your thoughts about this? Is this a
statement about reading across history or about popular culture in the 21st
century?
And,
by the way, I have now subscribed to the magazine…it seems a new
reading/learning road is opening up to me. Is it book arts or the art of books? We'll see where it heads.