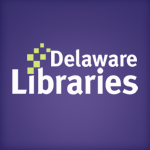 Facebook Twitter Pinterest Flickr Google+ YouTube Instagram
Goodreads
Written on: April 28th, 2008 by: in Learning Journeys

Kathy here: The
message below arrived in my email box last Wednesday. This sure doesn't help
the "books are going to become obsolete" theory, does it? Check out Goodreads
for recommendations ~ and the reviews are a great way for readers to connect
with readers ~ especially those on the same paths.
One million people on
Goodreads!
You're no longer alone. Goodreads hit the million member mark this
month, with members in more than 200 countries!
Over 10,000,000 books added!