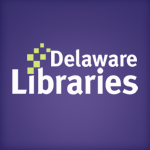 Facebook Twitter Pinterest Flickr Google+ YouTube Instagram
Frequently Asked Questions
Written on: March 17th, 2008 by: in Learning Journeys
I have questions about the Delaware Library Learning Journey…
Why should I do this? WIIFM (What's In It For Me?) right now?
Research confirms that self-directed reading and learning results in
knowledge and growth. This program will support you on your own
personal reading and learning path.
Why am I doing this?
Get a free journal
Keep track of what you've read, what you want to remember about your reading, and what you want to read and learn next.
Help us know what else you'd like the library to provide
Customize your library experience
What does the schedule look like?
There are no programs currently scheduled.
What can I expect at the Program?
We will introduce the new learning journal. If you already track
your learning, we hope that you will share how you do that and how it
helps you.
What will I do?
Listen to others' experiences; share your own if you chose.
Watch the performance.
Listen to the description of the program.
What will I do after the Program?
Try out the learning journal
Let us know how it works for you
Do you have any suggestions for improvements?
Visit How I'm Making the Journal MINE and add your comment
Watch for emails
Attend the next Delaware Book Festival on Saturday November 1, 2008
Will I need special equipment, software, computer skills?
A pen/pencil to use in the journal
Your library card
Use your own computer or the library computer if you decide to participate in the blog
I missed the program; can I still participate?
Certainly. Contact Honoré Francois or Kathy Graybeal to become a charter member
honore.francois at lib.de.us
kathy.graybeal at state.de.us
(Email addresses are not linked to prevent Spam. Please insert @ symbol and remove spaces to send email Thanks!