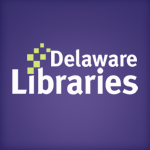 Facebook Twitter Pinterest Flickr Google+ YouTube Instagram
Archived Posts From: 2008
Written on: March 17th, 2008 in Learning Journeys
Welcome to all of the participants in the Delaware
Library Learning Journeys program! Thank you to the sponsoring libraries for
hosting the program.
How do you track your reading and learning?
Do you keep a reading log or journal, too? I've kept track of my reading in
various ways, off and on, since I was a teenager.
All through high school I was a fiction reader. I knew I read a lot of books
but had no idea how many, so one day I decided to start a list. I began by
recording authors and titles in a notebook, and by the end of a year discovered
I was reading more than 100 books per year!
After college, in my late 30s, I shifted into a self-help phase, reading
exclusively non-fiction. Since I'm a big-picture person and don't retain
details very well, I decided I needed to start taking notes in order for the
reading to do me any good! I resumed listing authors and titles, and also noted
any tips or ideas that were helpful. I didn't necessarily note what the author
wanted me to remember, just what I wanted to remember.
I've kept reading journals continuously for more than 10 years now. As my
reading journal evolved, I also note the value of the book and find that I save
more than $1,500 per year by using my library! While I'm reading a book, I use
Post-it® flags (aren't they a great invention?) to mark quotes, phrases,
concepts, and ideas that intrigue me. Then when I'm finished the book, I pull
out my journal and record the items that I've flagged.
It's fascinating to me to retrace my learning journey by browsing through my
journals. I can see what concepts I was working on at different periods, and
the various paths and detours that I explored along the way. I can also see
areas that I've conquered — topics where my questions have been answered and
issues resolved. It's reassuring to know that there has been progress!
We are delighted that you have joined us! I've enjoyed meeting many of you at
your libraries at the Delaware Library Learning Journeys programs and look
forward to chatting with you in this continuing conversation. We hope that
you'll share your techniques and your exciting discoveries along your lifelong
learning journeys. The better we know you and what you need next, the better we
can develop our Delaware library collections and services to meet your needs.
Annie
Anne E.C. Norman, Director / State Librarian
Delaware Division of Libraries / State Library
43 S DuPont Hwy Dover DE 19901
302-739-4748 / fax 302-739-6787
annie.norman at state.de.us
(Email address is not linked to prevent Spam. Please insert @ symbol and remove spaces to send email to Annie. Thanks!)
Written on: March 11th, 2008 in Learning Journeys

We want to hear what YOU are reading! Please share title, author, and a brief synopsis by adding a comment to this post.
Written on: March 7th, 2008 in Learning Journeys
Journal to the Self: Twenty-Two Paths to Personal Growth – Open the Door to Self-Understanding by Reading, Writing, and Creating a Journal of Your Life Kathleen Adams
Keeping a Journal You Love
A Year in the Life: Journaling for Self-Discovery Sheila Bender
The Artist's Way
Smyrna Public Library, Dover Public Library, and Lewes Public Library
The Sound of Paper
Smyrna Public Library
The Writing Diet: Write Yourself Right-Size Julia Cameron
Learning Journeys: Top Management Experts Share Hard-Earned Lessons on Becoming Great Mentors and Leaders Marshall Goldsmith
A Trail Through Leaves: The Journal as a Path to Place Hannah Hinchman
Leaving a Trace: On Keeping a Journal Alexandra Johnson
Write It Down, Make It Happen: Knowing What You Want And Getting It Henriette Anne Klauser
Sleeping Freshmen Never Lie ** David Lubar
Kent County Bookmobile; Greenwood Public Library, South Coastal Library, Lewes Public Library, Seaford District Library

Keeping a Nature Journal: Discover a Whole New Way of Seeing the World Around You
Clare Walker Leslie and Charles E. Roth
Georgetown Public Library; Sussex Bookmobile
How to Make a Journal of Your Life Daniel Price
Keeping a Journal Trudi Strain Trueit
* titles without public library designations are on order. Please place a hold with your local public library.
** of interest to teens, especially
Written on: March 7th, 2008 in Learning Journeys
I am delighted to announce that the Dover Public Library, Dover,
Delaware, will be hosting the Delaware Library Learning Journeys
program every third Sunday of the month from 2 to 3:30 p.m. beginning
on March 15, 2009. We hope you can join us! All are welcome.
Want to be a Charter Member? Send an email to
Honore: honore.francois at lib.de.us or
Kathy: kathy.graybeal at state.de.us
(Emails are not linked to prevent spam; please replace at with @symbol and remove any spaces. Thanks!)
and put Charter Membership in the Subject line.
You'll receive a FREE copy of Between the Lines reading log/journal and be eligible to offer valuable feedback on your experience using it.
Written on: March 7th, 2008 in Learning Journeys
Learning Journey…A Library Journaling Adventure
On this adventure, readers of all ages will follow their self-selected interests and questions and track their learning journeys.
The world is a fascinating place with lots to explore. What's your interest? Come explore the interest that's unique to YOU!
exploring trends in your pleasure reading?
seeking successful business tips?
writing poetry?
experimenting with digital photography?
developing financial literacy skills?
discovering dinosaurs?
…the possibilities are endless!
Attend the Learning Journey programs to learn and share ideas for keeping a reading journal and create a portfolio of your learning experiences in a way that is fun, useful, and memorable for you.
The programs will cover portfolio crafts and scrapbooking along with writing and journaling.
Librarians will support your exploration of your learning paths.
In Program A, we'll get you started! Share your learning journey and the creative ways you are making it memorable in Program B.
Your participation will help us demonstrate that:
learning is a continuing experience, and journaling helps us to strengthen and build on previous experiences
the library plays an essential role in contributing to an individual's lifelong learning journey
lifelong learning is fun!