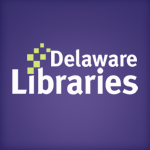 Facebook Twitter Pinterest Flickr Google+ YouTube Instagram
Join Us!
Written on: March 7th, 2008 by: in Learning Journeys
I am delighted to announce that the Dover Public Library, Dover,
Delaware, will be hosting the Delaware Library Learning Journeys
program every third Sunday of the month from 2 to 3:30 p.m. beginning
on March 15, 2009. We hope you can join us! All are welcome.
Want to be a Charter Member? Send an email to
Honore: honore.francois at lib.de.us or
Kathy: kathy.graybeal at state.de.us
(Emails are not linked to prevent spam; please replace at with @symbol and remove any spaces. Thanks!)
and put Charter Membership in the Subject line.
You'll receive a FREE copy of Between the Lines reading log/journal and be eligible to offer valuable feedback on your experience using it.