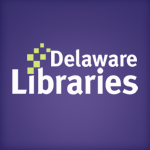 Facebook Twitter Pinterest Flickr Google+ YouTube Instagram
Reading Niches…Mini-Universes
Written on: May 20th, 2008 by: in Learning Journeys
Kathy here ~ As plans for the 3rd Annual Delaware Book Festival gain momentum, I took the weekend to dive into the world of graphic novels and comics. We are beginning to fill a panel for the Festival that explores this big-getting-bigger genre.
What did I find? Writers as famous and well-loved as James Patterson or David McCullough and artists as revered as Picasso. In addition, the names of the inkers and colorists are featured with equal prominence on the cover. Who knew? These individuals are even showing up in popular fiction; the appearance of Brian Michael Bendis (Ultimate Spiderman, New Avengers, Daredevil) at a local comic convention is the plot driver in the YA novel The Astonishing Adventures of Fanboy and Goth Girl by Barry Lyga.
Think about the "niches where you read." Who are the stars? If I wanted to dip my toes in, where should I start? Who should I read first?