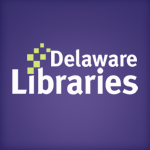 Facebook Twitter Pinterest Flickr Google+ YouTube Instagram
Archived Posts From: 2010
Written on: September 20th, 2010 in Blog Posts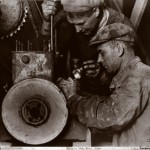 Over the next few months, the Delaware Humanities Forum will be presenting a book discussion series reflecting the history of labor and industry in Delaware. Events take place at Dover's Wesley College Sept. 30, Oct. 20 and Nov. 10 at 7 p.m. Set around the theme "hard at work", the events will include scholarly discussion, dramatic readings from Wilmington's City Theater Company, and other entertainment. No registration is required and all events are free of charge.
The books which will be discussed are:
Song Yet Sung by James McBride: Before the Civil War, runaway slaves flee through the swamps of Maryland's Eastern Shore, chased by Patty Cannon's gang of kidnappers. The Code of the Underground Railroad tells them how to go. But fugitive Liz Spocott has strange dreams of the future. Thursday, Sept. 30 at 7 p.m. in College Center 206. Percussionist Kamau Ngom will perform African drum music and talk about the African connection to blues music, country shouts and the Underground Railroad.
In the Beauty of the Lilies by John Updike: Between 1910 and the 1990s, four generations of the Wilmot family confront the modern America of factories, unions, booming cities, and the fascinating movie business. But there's a spiritual loss, and small-town Delaware remains a refuge from ruthless competition. Wednesday, Oct. 20 at 7 p.m. in Slaybaugh Hall's Wells Theater. Terry Snyder of the Hagley Library will talk about Delaware's early millworkers.
Empire Falls by Richard Russo: In this Pulitzer Prize-winning novel, the fictional river town of Empire Falls, Maine, is dominated by the wealthy Whiting family dynasty, even after the old textile mills close because of overseas competition. Yet the local people who gather at the Empire Grill diner prove to be resilient regardless of corporate fortunes. Finally a credit-card bank buys up and transforms the riverfront buildings. In real life, Delaware-based MBNA bank did this in Camden, Maine, novelist Russo's hometown. University of Delaware business history specialist Jonathan S. Russ will talk about the evolution of modern industry. Wednesday, Nov. 10 at 7 p.m. in Slaybaugh Hall's Wells Theater.
There is no fee to participate, and no registration required.
Written on: September 9th, 2010 in Blog Posts
As we've welcomed New Castle County library patrons to the Delaware Library Catalog over the past week, we've been hearing from a lot of them by email, blog comment, and other sources, expressing various concerns and questions. The new online catalog is a very dramatic departure for our Northern cousins (it's also new to Kent and Sussex counties, but their old version was closer to this one) and most questions and comments have been at heart, requests for assistance in finding familiar features and in figuring out how to access different services and account information.
County library staff are still learning the finer points of the system, and patron- and staff-oriented training materials are being prepared- but here is a summary FAQ based on the last week of patron feedback. Please feel free to continue to leave comments in this blog, or to email the Division of Libraries with your thoughts, questions, and opinions.
Written on: September 4th, 2010 in Blog Posts
As part of the move to the new online library catalog, it's also been possible to simplify users' access to the subscription databases and research tools offered to all Delaware public library users. Your public library has long been about more than books, music and movies- you can access thousands of online magazines, scientific journals, and newspapers from around the world with Newspaper Source, MasterFile, and Academic Search; find essential resources in subjects such as health, auto repair, and small business; and conduct genealogical research.
Prior to online catalog upgrade, library users would need to log in to their account to see a list of links to these resources. We've now moved the links to a different webpage, which allows us to offer more information about the different services. This page can be found at the e-resources page or by clicking on the link for Magazines and Databases along top of the page in any of the main library catalog search pages. Currently, a couple of the resources- the genealogical site HeritageQuest and the business-oriented ReferenceUSA site- are still only available through the login to the catalog while we finalize the revisions to authorized access with the vendors. The juvenile-class patron logins still offer access to age-appropriate databases for homework help and other reference use.
Written on: September 3rd, 2010 in Blog Posts

The Delaware Division of Libraries recently purchased a number of downloadable ebooks for small business owners and entrepreneurs. With the recent addition of New Castle County libraries to the catalog, these items are now available statewide!
Here's the full list of books in the collection. Click on the ebook icon (at the head of this article) in each listing to download the ebook with your library card number and PIN. You can also access this list in the library catalog at the Have You Read link. Along with this New E-Books link, there are also links to New Books and New DVDs, local award winners, Financial Literacy and Social Media reading lists, and more.
Written on: September 1st, 2010 in Blog Posts
Delaware icon and artist Jack Lewis was recently awarded the prestigious Order of the First State by Delaware Governor Jack Markell. In a statement, the Governor noted the importance of the artist's work to Delaware's artistic and cultural life:
"It was my great pleasure to be able to bestow this distinction upon such a deserving person, who spent so many years in Delaware sharing his wonderful gifts with his fellow Delawareans and encouraging them to appreciate the beauty of the world around them," said Governor Jack Markell.
A notable work by Lewis can also be seen at the Bridgeville Library. We wrote about the work and the artist last year in a story when the library opened at its new site- a project which included cutting away the Lewis mural from the wall at its old site and transporting and installing it in its new home. Here's a repost of the article from last year:
Bridgeville's library is closed until early August to move to its beautiful new location- where the library will enjoy greatly enlarged and modernized facilities thanks to the outstanding efforts of its board, friends, and leadership, and the support of the county and state. The spectacular new library is scheduled to reopen in early-mid August, and during the closure, the Sussex County Bookmobile will continue to service the old site on Thursdays and Fridays between 10 a.m. and 3 p.m. until August 10th.
Division of Libraries staff recently visited the new library just in time to see the installation of the incredible Jack Lewis mural that was such an outstanding feature of the old library. Jack Lewis, now 97 years old, is a Baltimore-born artist who started painting murals during the New Deal while he served in the Civilian Conservation Corps in Delaware- he was assigned to document the mosquito control work of the CCC in the salt marshes around Lewes, Magnolia, and Leipsic.
After serving in the Pacific during WWII, Lewis made his home in Bridgeville and became a renowned teacher and beloved figure in the community, painting many murals in and about the town, including the homage to children's books for the old library.
You can read an article about the artist's career here, and a longer Washington Post article here with your Delaware Library Catalog card number and PIN.
Lewis is represented by Dover's Raubacher Gallery, which has an online exhibit of available work by the artist – click here to view the gallery.
The Delaware Library Catalog has a number of books and videos by and about Jack Lewis, including the Delaware Humanities Forum documentary "If you Lived Here You Would Be Home By Now"
Written on: August 31st, 2010 in Blog Posts
Until I read this story quite recently I had no idea that our very own Dover Public Library may be the final resting place of Patty Cannon- the notorious kidnapper and serial killer, who died in a Georgetown prison in 1829 after a murderous career of kidnapping formerly enslaved people and selling them in nearby slave states.
You can read more about Cannon's deeds in her biography The Monster's Handsome Face, or in a number of other books on the subject.
Written on: August 24th, 2010 in Blog Posts
Title and author recommendations are an increasingly important part of commercial media retailers, and in the new Delaware Library Catalog, we're very happy to be able to introduce simplified access to recommendations, book club and classroom resources from NoveList Select.
NoveList Select includes series listings, author and title recommendations, and a variety of classroom and book group resources, along with critical essays and other material.
NoveList has always provided reliable, high-quality reader advisory resources produced by professional writers and librarians, rather than by automated algorithms like most commercial sites and other services. We hope you'll find it useful.
Written on: August 23rd, 2010 in Blog Posts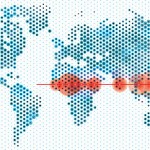 Let's Take the Long Way Home by Gail Caldwell is a searing and unflinching look at the author's friendship with the author Caroline Knapp, and Caldwell's account of Knapp's tragic early death from lung cancer.
You Lost Me There by Rosencrans Baldwin is a novel about the unreliability of memory, in which a scientist re-examines what he thought he knew was true about his life after his wife's death from Alzheimer's
Johnathan Franzen's eagerly anticipated new novel Freedom is "a masterpiece…a capricious but intricately ordered narrative."
Written on: August 18th, 2010 in Blog Posts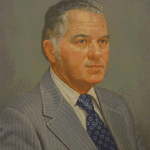 Delaware flags fly at half-mast this week in honor of former Delaware Governor Sherman W. Tribbitt. You can read an online obituary in the Wall Street Journal
A 1998 biography of Governor Tribbitt by Delaware historian Roger Martin is available from your library. Click here to view availability or place a hold.
The Delaware Public Archives also holds a number of collections related to the Tribbitt administration.
Written on: August 17th, 2010 in Blog Posts
The new version of the Delaware Library Online Catalog will go live this weekend and will introduce a number of exciting and useful new features.
One drawback of our old online catalog was a user's inability to keep permanent lists in their online account. It was possible to make a list during the particular session, but these were not recorded in the user's account. The new online catalog finally allows users to make multiple lists- which are kept privately in the user's login. Here's a 3-minute tutorial about how to set up and maintain permanent lists in the new online catalog:
A number of uses spring to mind almost immediately: creating, and sharing suggestion lists for book groups (especially since the new online catalog will include expanded reader advisory content); recording the books that you check out from the library; creating class reading lists- whether you're a teacher or a student- and for your learning journey, lists of favorite books that inspire you! What will YOU use your lists for?