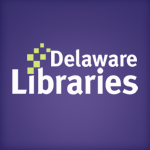 Facebook Twitter Pinterest Flickr Google+ YouTube Instagram
Governor Markell Honors Delaware Artist Jack Lewis
Written on: September 1st, 2010 by: in Blog Posts
Delaware icon and artist Jack Lewis was recently awarded the prestigious Order of the First State by Delaware Governor Jack Markell. In a statement, the Governor noted the importance of the artist's work to Delaware's artistic and cultural life:
"It was my great pleasure to be able to bestow this distinction upon such a deserving person, who spent so many years in Delaware sharing his wonderful gifts with his fellow Delawareans and encouraging them to appreciate the beauty of the world around them," said Governor Jack Markell.
A notable work by Lewis can also be seen at the Bridgeville Library. We wrote about the work and the artist last year in a story when the library opened at its new site- a project which included cutting away the Lewis mural from the wall at its old site and transporting and installing it in its new home. Here's a repost of the article from last year:
Bridgeville's library is closed until early August to move to its beautiful new location- where the library will enjoy greatly enlarged and modernized facilities thanks to the outstanding efforts of its board, friends, and leadership, and the support of the county and state. The spectacular new library is scheduled to reopen in early-mid August, and during the closure, the Sussex County Bookmobile will continue to service the old site on Thursdays and Fridays between 10 a.m. and 3 p.m. until August 10th.
Division of Libraries staff recently visited the new library just in time to see the installation of the incredible Jack Lewis mural that was such an outstanding feature of the old library. Jack Lewis, now 97 years old, is a Baltimore-born artist who started painting murals during the New Deal while he served in the Civilian Conservation Corps in Delaware- he was assigned to document the mosquito control work of the CCC in the salt marshes around Lewes, Magnolia, and Leipsic.
After serving in the Pacific during WWII, Lewis made his home in Bridgeville and became a renowned teacher and beloved figure in the community, painting many murals in and about the town, including the homage to children's books for the old library.
You can read an article about the artist's career here, and a longer Washington Post article here with your Delaware Library Catalog card number and PIN.
Lewis is represented by Dover's Raubacher Gallery, which has an online exhibit of available work by the artist – click here to view the gallery.
The Delaware Library Catalog has a number of books and videos by and about Jack Lewis, including the Delaware Humanities Forum documentary "If you Lived Here You Would Be Home By Now"