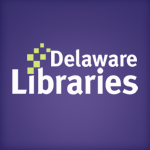 Facebook Twitter Pinterest Flickr Google+ YouTube Instagram
Archived Posts From: 2010
Written on: August 16th, 2010 in Blog Posts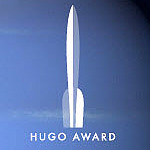 No, this is not a Lost reference. An article today in Wired online reminds us that August 16th would be the birthday of Hugo Gernsback, the publisher who invented the term science fiction and made it part of the literary landscape through his pulp magazines Amazing Stories and Wonder Stories.
This year's awards will be announced on September 5th. Nominees include some of the very best in the genre this year:
You can read the full list of nominees at the Hugo Awards website.
Written on: August 15th, 2010 in Blog Posts
This week's reviews in the Sunday Review of Books include a number of recent additions to the collections in Delaware's libraries:
Written on: August 11th, 2010 in Blog Posts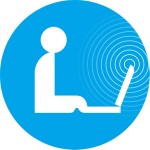 Click on the links below to get lists of new items available from the Delaware Library Catalog in various formats:
We also just added a fine selection of e-audiobooks, and converted our existing ebook collection to be truly downloadable. Click on the links for new titles in these collections:
New Ebooks (well, not truly "new". But newly useful and accessible. Expect new content soon!)
You can sign up to receive a weekly reminder of new items via email- visit our catalog homepage and go to the "connect with us" section in the lower left of the page and click on "other new item feeds"- enter your email address, look for a verification email, and you'll receive a reminder when new item links are posted.
Written on: August 10th, 2010 in Blog Posts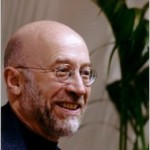 This morning's New York Times included the obituary of Tony Judt, the British historian and social critic who died this week at the age of 62 after a long struggle with Lou Gehrig's Disease.
Judt wrote according to his own maxim: "A well-organized society is one in which we know the truth about ourselves collectively, not one in which we tell pleasant lies about ourselves" and his works were often provocative and often controversial.
You can explore his writings in a recent collection of his essays, Reappraisals: reflections on the fogotten 20th Century, or in his massively important history of Europe since 1945, Postwar. His most recent work Ill Fares the Land will be available from the Delaware Library Catalog in September.
Click here for other articles by Judt from Delaware library subscription magazines and databases.
Written on: August 9th, 2010 in Blog Posts
Featured reviews from this Sunday's New York Times Book Review include:
Finally, well worth a read- Pamela Paul's essay on adults who love to read Young Adult fiction. Count me in as one of those!
Written on: August 6th, 2010 in Blog Posts
You may have used the NoveList readers' advisory website in the past to help you select titles and authors of interest, find out more about your favorite writers, develop a presentation for a reading group or a class. If you haven't- it's well worth exploring.
Recently, the NoveList interface was been substantially revised and update. It's cleaner, more attractive, and has new and enhanced information on fiction and nonfiction books.
You can explore NoveList's new look with your Delaware Library Catalog library card number and PIN at this link: Explore the New NoveList Plus
In the new Delaware Library Catalog online catalog, we will be incorporating NoveList's superior recommendation content directly in the catalog, but users will still be able to connect to the full information for books of interest at the NoveList site. On the site, it's possible to search for some of the otherwise intangible points such as tone, storyline, and writing style which are now included in the indexing of new titles.
A "Teaching with Books" section has been added along with the new interface. This section will be especially helpful to school librarians and public librarians working with homeschoolers and students as it includes content based on grade and common curriculum topics.
Written on: August 4th, 2010 in Blog Posts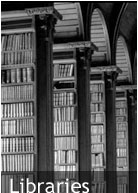 We're very happy to announce a new service from the Delaware Library Catalog and NetLibrary, our favorite E-Audiobooks and Ebook provider. While many patrons enjoy our downloadable digital audio books, we've carried a smaller line of ebooks for some time. Up until today, these titles have only been available for online viewing. In response to the changing technology scene, the increasing popularity of e-readers, and what are now almost daily requests from our library users, we now offer truly downloadable ebooks: copies can be virtually checked out, downloaded in their entirety to your PC for offline reading, and transferred to compatible ereaders.
Written on: July 27th, 2010 in Blog Posts, Learning Journeys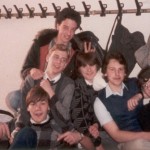 Within the last couple of weeks I have become friends again with a number of junior and high school friends from my old home town- thanks to the power of Facebook. A week-long nostalgia trip has followed, as I have emailed and online chatted with people I haven't seen or spoke to in more than 20 years (25, in most cases- the reunion was a couple of months ago.) It's been amazing to look and see how they looked then, how they look now, and what they've accomplished in the meantime.
The virtual hometown visit also made me think about my hometown library. Frequently on this blog I've posted links to articles written by authors, scientists and other public figures where they recollect the importance that their first library had one the path their life has taken, and we often write about the broad impact of library services in communities and schools, but we've never really tried to collect or present the individual stories and recollections that are just as important.
Written on: July 26th, 2010 in Blog Posts
A thorough reading of this week's New York Times Sunday Book Review section reveals the typical wealth of new and fascinating books, and the typical question- "which one to read first?" Some of the most interesting-looking are listed below, available from your local Delaware library. And remember, you can read back issues of the book review section, as well as hundreds of other newspapers and magazines, in our subscription resources- click this link and enter your library card number and PIN.
Written on: July 24th, 2010 in Blog Posts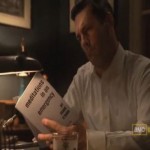 While we bade a sad farewell to 'Old Spice Guy', whose recent library advocacy will be sorely missed, several other interesting and provocative media mentions caught our eye this week.
A relatively routine guest blogging turn at Lesa's Book Critique Blog resulted in this heartfelt appreciation and praise for the value of public libraries from leading mystery author Tess Gerritsen.
Meanwhile, NPR reasonably suggests that libraries could become the "next big thing": Read it here.
Finally, this list of books featured in Mad Men is in itself an interesting time capsule, and a handy guide to the culture and customs of the 1950s and the advertising industry of that time. Books featured on the list and available at one of your Delaware libraries include: