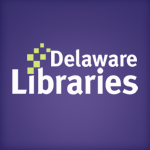 Facebook Twitter Pinterest Flickr Google+ YouTube Instagram
Libraries in the Media This Week…
Written on: July 24th, 2010 by: in Blog Posts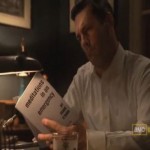 While we bade a sad farewell to 'Old Spice Guy', whose recent library advocacy will be sorely missed, several other interesting and provocative media mentions caught our eye this week.
A relatively routine guest blogging turn at Lesa's Book Critique Blog resulted in this heartfelt appreciation and praise for the value of public libraries from leading mystery author Tess Gerritsen.
Meanwhile, NPR reasonably suggests that libraries could become the "next big thing": Read it here.
Finally, this list of books featured in Mad Men is in itself an interesting time capsule, and a handy guide to the culture and customs of the 1950s and the advertising industry of that time. Books featured on the list and available at one of your Delaware libraries include: