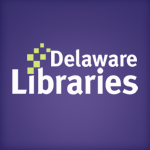 Facebook Twitter Pinterest Flickr Google+ YouTube Instagram
Archived Posts From: 2009
Written on: July 31st, 2009 in News
Daniel Radcliffe singing 'Happy Birthday' to J.K. Rowling
This recent story has a lot of interesting facts about Rowling and the people and places that inspired Harry Potter.
Written on: July 30th, 2009 in News
Here are two stories from current news that caught our eye.
A Pennsylvania libraries rather (*ahem) unusual response to an enthusiastic young patron was featured in the new "Nailed 'em!" anti-crime feature on Stephen Colbert's Colbert Report.
And a happier story from Scotland about a record-breaking patron at the Stranraer Public Library. Louise Brown has been a member for more than 60 years and has borrowed and read more than 25,000 books in that time. She's an avid romance novel fan who is currently facing the issue of having read nearly all of the books in the library! The Delaware Library Catalog's most enthusiastic patrons, one of whom uses the Laurel library, the other being a Dover patron, have each checked out a little over 5,000 items each since they started using their libraries.
Written on: July 30th, 2009 in Reviews
July 29th marked what would have been novelist Chester Himes' 100th birthday.
Himes was born in 1909 and his family eventually settled in Cleveland, Ohio. As a young man he found himself on the wrong side of the law and spent the late 1920s and early '30s in the Ohio State Penitentiary, where he began to write short stories- mostly as a way of staying out of trouble.
On his release from jail Himes worked for the WPA Federal Writers Project, and eventually became friends with Langston Hughes, who facilitated his writing career- Himes was writing literary fiction at this time, and also working in Los Angeles as a screenwriter for Warner Brothers- at least until studio head Jack Warner found out that he was African-American and summarily fired him. Following the footsteps of other marginalized American writers, Himes moved to France where his work had been published in translation to critical acclaim.
He eventually found popular acclaim in the U.S. with his "Coffin Ed and Grave Digger" series of Harlem-based detective stories- a hard-boiled take on distinctly African-American themes that were a significant influence on the later work of writers such as Donald Goines and Walter Mosley.
The Delaware Library Catalog has a number of Himes' novels and anthologies which include some of his shorter work.
Ebony magazine called Himes "the Black Godfather of Mystery Writing" in a 2003 article that you can read here, and there's a very useful critical history of the African American detective genre from Crisis Forum, accessible with your Delaware Library Card account number and PIN.
Thanks to NPR for alerting me to the centennial, with this recent story.
UPDATE: We're also surprised and saddened to hear about the sudden death at age 54 of the popular author E. Lynn Harris.
Written on: July 29th, 2009 in News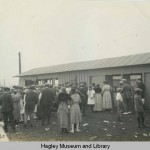 The Delaware State Fair, that is!
The Delaware State Fair has been packing in the crowds for 90 years, and in these times of household economies and "staycations", a day at the fair makes as much sense now as did in 1920- you can see some great photographs from the Hagley Library of the early days of the fair at their digital archives site. The picture to the left is of nattily-dressed attendees waiting to get in to the fair.
The Delaware Library Catalog has a number of titles documenting the history of the fair. Click here to find out more or place a hold on a copy.
Written on: July 28th, 2009 in Q & A's
A:  Librarians' Internet Index,  Internet Public Library, and National Institute of Health have great lists of children's songs, stories, and fingerplays.
Thanks for using Ask a Librarian Delaware! Have a question?  Ask us!
Written on: July 23rd, 2009 in Reviews
Wired magazine's Geek Dad blog published this posting today- Top 10 Geeky Things You Don't Know About Romance Writers and it's well worth reading.
The Romance genre is the workhorse of library circulation pretty much everywhere, and doesn't get the respect that it's due! And I will be looking with fresh eyes now I know some of these facts:
They love comic books!
Marjorie Liu is currently working on Dark Wolverine for Marvel Comics
They love Buffy!
Jennifer Crusie contributed to the anthology Seven Seasons of Buffy, and Nora Roberts keeps a Spike figurine on her writing desk.
Written on: July 23rd, 2009 in Q & A's
Answer: Yes, it can be renewed online!  You can renew your boat registration through the Department of Natural Resources and Environmental Control (DNREC) website.  Just click on "Renew boat registration" about halfway down the page.
Please keep in mind this is for renewals only.  To register a new boat you will need to send the proper documents through the mail or register in person at a license agent.
Thanks for using Ask a Librarian Delaware!
Written on: July 22nd, 2009 in News
The catalog recently received a number of eBooks- or more specifically eEncyclopedias (harder to pronounce, but sounds exciting!) Library users can access them through the catalog or through the following links:
Humanities and Social Sciences Encyclopedias
Science and Math Encyclopedias and Resources
Written on: July 22nd, 2009 in News
I read this article last week, and began to wonder how it would change how people get their news.
In summary, the suggestion by the Financial Times editor was that newspapers are not going to either want to or be able to continue to give away the news for free. A controversial statement, to be sure, especially after years of doing just that, and with plenty of failed business models for companies who have tried other strategies.
For libraries though- what an opportunity! Most library systems subscribe to some kind of new database- the Delaware Library Catalog uses EBSCO's Newspaper Source, which gives users access to searchable content for thousands of newspapers dating back decades. I enjoy my free news on the web as much as anyone (some who know me would say much, much more than many), but I know that I will have options if free does come to an end for internet news- and I'll be happy to see people coming to the libraries to get their online news.
Written on: July 21st, 2009 in Reviews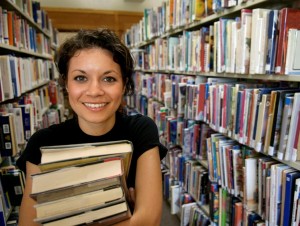 Click on the links below to get lists of new items available from the Delaware Library Catalog in various formats:
You can sign up to receive a weekly reminder of new items via email- visit our catalog homepage and go to the "connect with us" section in the lower left of the page and click on "other new item feeds"- enter your email address, look for a verification email, and you'll receive a reminder when new item links are posted.