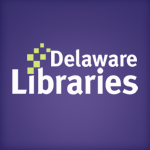 Facebook Twitter Pinterest Flickr Google+ YouTube Instagram
Q: Can I renew my boat registration on the telephone or online?"
Written on: July 23rd, 2009 by: in Q & A's
Answer: Yes, it can be renewed online!  You can renew your boat registration through the Department of Natural Resources and Environmental Control (DNREC) website.  Just click on "Renew boat registration" about halfway down the page.
Please keep in mind this is for renewals only.  To register a new boat you will need to send the proper documents through the mail or register in person at a license agent.
Thanks for using Ask a Librarian Delaware!