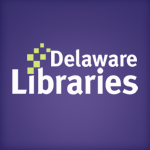 Facebook Twitter Pinterest Flickr Google+ YouTube Instagram
Archived Posts From: 2009
Written on: July 2nd, 2009 in News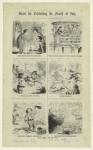 Most of Delaware's public libraries will be closed on Friday and Saturday in honor of the 4th of July, although patrons can of course continue to use the online catalog and databases through the weekend.
Americans have been celebrating the 4th of July since 1777, when Philadelphia held the first official commemoration with parades, fireworks and a display of British deserters. You can find out more about the history of the Fourth of July at James Heintze's 4th of July celebrations database. (more…)
Written on: July 1st, 2009 in Q & A's
A: If you think that the children are at risk you should contact the Delaware Department of Services for Children, Youth and Their Families. You can report child abuse or neglect by calling 1-800-292-9582. For more information please visit their website at http://kids.delaware.gov/contact.shtml
If the children are not at risk, but the house might have property maintenance violations, please contact the City of Dover, Department of Inspections and Planning at (302) 736-7010. You do not have to give your name when you make a complaint.
Written on: July 1st, 2009 in Q & A's
A: T
he Delaware Attorney General's Office has a section of their website devoted to the "Check Enforcement Program."  You can download card and poster sized signs stating passing a bad check is a crime.  The Attorney Generals Office also has guidelines for accepting checks, a returned checks procedure checklist, and a check complaint form.
http://attorneygeneral.delaware.gov/crime/checkenforcement/checkenforcement.shtml
Follow our Virtual Reference service! http://twitter.com/askalibrarian