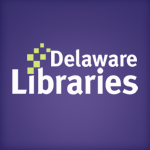 Facebook Twitter Pinterest Flickr Google+ YouTube Instagram
Archived Posts From: 2009
Written on: July 9th, 2009 in Reviews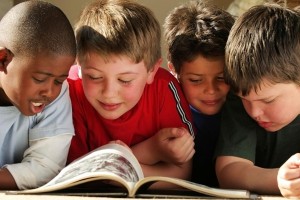 New York Times columnist Nicholas Kristoff contributed to the kids summer reading debate last week with his column on the Best Kids' Books Ever!
I was immediately tempted by his recommendation of On to Oregon!- a thrilling tale of a pioneer family whose parents die early en route and who must finish the grueling journey alone- although Mr. Kristoff must not have run his choices past a librarian, because if he had, he would have discovered that On to Oregon is now entitled Seven Alone (it's also available as a movie, but in the spirit of summer reading, keep that a secret from the young ones). Kristoff's other choices are all good stuff, from the wonderful Anne of Green Gables to Alex Rider and Harry Potter.
You can offer your suggestions (or those of your kids) at his blog
Written on: July 8th, 2009 in Q & A's
A: Yes, Legislative Hall is open the first Saturday of each month from 9:00 a.m. – 5:00 p.m.
For more information and guidelines on visiting the Capitol please check:
http://regulations.delaware.gov/Tour/services/guided_tour.shtml
Thanks for using Ask a Librarian Delaware!
Written on: July 8th, 2009 in News
Recently overshadowing the tension over the disputed election in Iran is an outburst of ethnic violence in the far-Western Chinese province of Xianjiang, between the native Uighur population and the transplanted Chinese majority Han residents of the capital city of Urumchi. This region's history as a waystation on the fabled silk route means that there is a tremendous cultural and historical significance to the land and its people.
PBS Frontline did a recent feature on the Uighurs and the Chinese- you can see it here
You can read a background history on China's relationships with the Uighurs here– enter Delaware Division of Libraries for the library name and select "Access the Complete Article" to read Chapter 7 of Shu Shun Luh's "Peoples of China" (from EBSCO's Non Fiction Book Collection.)
This New Statesman article is also a recent and interesting account. (You'll need to enter your Delaware Library Catalog account number and PIN to access the article through Academic Search Complete)
You can also check out books from the Delaware library catalog concerning the history and culture of the region, here, here, and here.
To see photojournalist Caroly Drake's award-winning photographs of traditional Uighur life, click here.
Written on: July 7th, 2009 in Q & A's
A: Yes!  All items checked out in Kent or Sussex County may be returned at any public library in Kent or Sussex.
We also have a state-wide delivery system.  Just let the library staff member know your book/movie needs to be sent to a library in a different county (and be aware items may take up to a week to be received).
Thanks for using Ask a Librarian Delaware!
Written on: July 7th, 2009 in News

This is the first time on our new blog for our weekly new item announcements!
Click on the links below to get lists of new items available from the Delaware Library Catalog in various formats:
Written on: July 7th, 2009 in News
FREE (full book) by Chris Anderson
In a publishing experiment, Chris Anderson (author of the influential The Long Tail) has made his newest title FREE available in the first of what is to be several digital forms- you can read the entire book for FREE on this blog (switch to slide mode or full screen for easier reading), or download or embed it to your own website.
Written on: July 6th, 2009 in News
In a tragic accident today, Delaware's citizens lost an outstanding contributor to American's civil rights when Littleton Mitchell died in an automobile collision near his house in Delaware City.
From his service as a Tuskegee Airman to his lengthy involvement in civil rights activism in Delaware, including his service as chairman of the Delaware NAACP, along with his lifelong mission of helping children in distress, Mitchell will always be remembered as a history-maker in our state.
Mitchell gave a lengthy 1997 interview about his life and accomplishments to the University of Delaware. He was also featured in the Delaware Humanities Forum documentary on the 1968 National Guard occupation of Wilmington, A Dream Deferred.
Written on: July 6th, 2009 in News
Died today at the age of 93. you can read his obituary in today's New York Times. There's an official biography of his tenure as Secretary of Defense at the Department of Defense website.
The Delaware Library Catalog has a number of items available for anyone interested in a deeper understanding of McNamara's contributions to America's postwar economic and foreign policy history:
You can also read interviews with McNamara at the Lyndon B. Johnson Library's website, or watch some videos of interviews on YouTube
Written on: July 6th, 2009 in News
We recently received these rankings from the National Center for Education Statistics' report, Public Libraries in the United States: Fiscal Year 2007, June 2009
The figures in the columns 2002-2007 are Delaware's ranking of all the U.S. states for the particular categories.
Delaware Public Libraries- National Rankings
2002
2003
2004
2005
2006
2007
2007
DE
2007
National average
2007
National
best
Library visits per capita
37
36
30
26
22
21
5.64
4.91
7.63
Reference transactions per capita
45
47
47
45
42
44
.66
1.00
1.72
Circulation per 1,000 population
29
29
30
28
11
11
9.97
7.42
15.89
Total collection expenditures per capita
34
28
25
25
29
27
4.17
4.59
9.70
Print materials per capita
46
43
41
39
36
37
2.45
2.78
5.48
Audio materials per 1,000 population
37
37
34
33
32
34
18.50
157.19
339.25
Video materials per 1,000 population
37
31
31
31
30
27
159.39
158.67
377.57
Total paid FTE per 25,000 population
50
51
42
39
40
42
9.60
12.38
21.11
Paid FTE librarians per 25,000 population
43
44
41
39
36
32
3.79
4.04
9.12
Per capita total operating income
37
38
32
27
24
31
32.48
37.66
74.68
Per capita state operating income
8
8
9
7
7
8
3.99
2.52
21.37
Per capita local operating income
39
38
35
33
33
35
25.11
31.68
72.46
Public Internet terminals per 5,000 population
51
47
49
47
48
47
2.82
3.55
7.20
On a related note, we are celebrating the fact that the Delaware Library Catalog recorded more then 2 million circulation transactions during the financial year that closed last week. It's a considerable benchmark, one that we're very proud of.
Written on: July 6th, 2009 in Reviews
The cover feature from this Sunday's New York Times Book Review was for Methland by Nick Reding, an account of the impact of the methamphetamine epidemic on the small town of Oelwein, Iowa. The reviewer praises the book as an outstanding example of "shoe-leather reporting"- you can read an excerpt here. It could be an interesting accompaniment to the first season of Breaking Bad, which was recently released on DVD and is available through the Delaware Library Catalog. Frank Owen's No Speed Limit, released in 2007 is another well-reviewed non-fiction account of the scourge, although Owen's book is more scholarly than journalistic- but equally vivid.