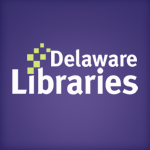 Facebook Twitter Pinterest Flickr Google+ YouTube Instagram
Q: Can you return books and movies taken from one library at a different library?
Written on: July 7th, 2009 by: in Q & A's
A: Yes!  All items checked out in Kent or Sussex County may be returned at any public library in Kent or Sussex.
We also have a state-wide delivery system.  Just let the library staff member know your book/movie needs to be sent to a library in a different county (and be aware items may take up to a week to be received).
Thanks for using Ask a Librarian Delaware!