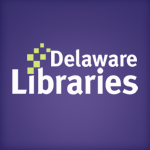 Facebook Twitter Pinterest Flickr Google+ YouTube Instagram
Q: Hello, I am in a desperate need of an online index of children's songs and activities related to it. Thanks.
Written on: July 28th, 2009 by: in Q & A's
A:  Librarians' Internet Index,  Internet Public Library, and National Institute of Health have great lists of children's songs, stories, and fingerplays.
Thanks for using Ask a Librarian Delaware! Have a question?  Ask us!