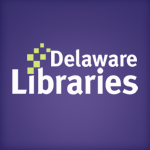 Facebook Twitter Pinterest Flickr Google+ YouTube Instagram
Chester Himes Centennial
Written on: July 30th, 2009 by: in Reviews
July 29th marked what would have been novelist Chester Himes' 100th birthday.
Himes was born in 1909 and his family eventually settled in Cleveland, Ohio. As a young man he found himself on the wrong side of the law and spent the late 1920s and early '30s in the Ohio State Penitentiary, where he began to write short stories- mostly as a way of staying out of trouble.
On his release from jail Himes worked for the WPA Federal Writers Project, and eventually became friends with Langston Hughes, who facilitated his writing career- Himes was writing literary fiction at this time, and also working in Los Angeles as a screenwriter for Warner Brothers- at least until studio head Jack Warner found out that he was African-American and summarily fired him. Following the footsteps of other marginalized American writers, Himes moved to France where his work had been published in translation to critical acclaim.
He eventually found popular acclaim in the U.S. with his "Coffin Ed and Grave Digger" series of Harlem-based detective stories- a hard-boiled take on distinctly African-American themes that were a significant influence on the later work of writers such as Donald Goines and Walter Mosley.
The Delaware Library Catalog has a number of Himes' novels and anthologies which include some of his shorter work.
Ebony magazine called Himes "the Black Godfather of Mystery Writing" in a 2003 article that you can read here, and there's a very useful critical history of the African American detective genre from Crisis Forum, accessible with your Delaware Library Card account number and PIN.
Thanks to NPR for alerting me to the centennial, with this recent story.
UPDATE: We're also surprised and saddened to hear about the sudden death at age 54 of the popular author E. Lynn Harris.