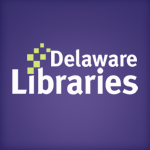 Facebook Twitter Pinterest Flickr Google+ YouTube Instagram
Top 10 Geeky Things You Don't Know About Romance Writers
Written on: July 23rd, 2009 by: in Reviews
Wired magazine's Geek Dad blog published this posting today- Top 10 Geeky Things You Don't Know About Romance Writers and it's well worth reading.
The Romance genre is the workhorse of library circulation pretty much everywhere, and doesn't get the respect that it's due! And I will be looking with fresh eyes now I know some of these facts:
They love comic books!
Marjorie Liu is currently working on Dark Wolverine for Marvel Comics
They love Buffy!
Jennifer Crusie contributed to the anthology Seven Seasons of Buffy, and Nora Roberts keeps a Spike figurine on her writing desk.