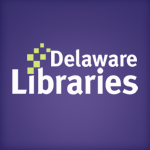 Facebook Twitter Pinterest Flickr Google+ YouTube Instagram
Meet me at the Fair!
Written on: July 29th, 2009 by: in News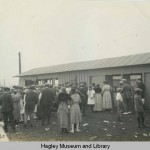 The Delaware State Fair, that is!
The Delaware State Fair has been packing in the crowds for 90 years, and in these times of household economies and "staycations", a day at the fair makes as much sense now as did in 1920- you can see some great photographs from the Hagley Library of the early days of the fair at their digital archives site. The picture to the left is of nattily-dressed attendees waiting to get in to the fair.
The Delaware Library Catalog has a number of titles documenting the history of the fair. Click here to find out more or place a hold on a copy.