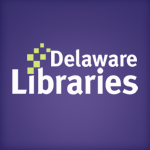 Facebook Twitter Pinterest Flickr Google+ YouTube Instagram
Written on: August 25th, 2008 by: in Learning Journeys

Laura here: I'm a movie lover and summertime means the big screen, a
cool dark theater, and popcorn! I recently saw a preview for an upcoming movie
Nights in Rodanthe based on the bestselling novel by Nicholas Sparks. This will
be his fourth novel to be made into a blockbuster film by Hollywood. The film stars two of my favorite actors
Richard Gere and Diane Lane
so I was intrigued, it's one I may want to see. I hesitate to commit myself
because I always think the book is far better than the movie, especially when
the screenwriter changes the ending.
Although here are two movies (one based Spark's book) where I felt the alternate ending actually improved the story line: Message in a Bottle, and The
Horse Whisperer. The endings were one hundred-eighty degrees different than the
novel they were based on, more romantic, happier maybe? But for me they worked—the theatrical version of The Horse Whisperer was more in tune with the characters
and their morals, and I like happy endings. 😉
My all time favorite novel that's been made into a movie?
That's simple: Lord of the Rings. I think Tolkien would have been proud; it took my breath away! And well I'm at it I think Nick's best book is Three Weeks with My Brother which is non-fiction.
Have a favorite adaptation to share, or one you think was a disappointment? We may not be the "big" screen, but we'll share your comments here on our little screen. 😉
Written on: August 18th, 2008 by: in Learning Journeys
Kathy here: An interesting
question about learning developed in the semi-annual Delaware Division of
Libraries staff training last week. Obviously, lifelong learning is a core
value for our library staff; but, is there a prescribed "type" of
learning tied to that value?

The question arose around our State
Librarian's strong interest in management and business development. Annie was
quick to point out that these topic areas were her choice, her self-directed
path as much, if not more, than a necessity for her position. And, while we may
be forced to endure her management experiments, this is her path. We need to
make our own paths. I followed with reminders about Gardiner's Multiple Intelligences
and how each contributes to the wholeness of our
agency…and enriches what we offer library users…and our families, our
communities, our nation.
You could almost feel the
peacefulness float through the room…not relief, peacefulness.
Explore you own intelligences
via the assessment found here. You may be surprised…since one of my strongest
intelligences is Self, no big surprises for me this time.
Written on: August 11th, 2008 by: in Learning Journeys

Kathy here: Do we wake up one day and say,
"Hey, I'm 70 now…I must have wisdom." Of course not. Wisdom dwells
deeper than knowledge. According to Dictionary.com, one is wise when one "possesses
discernment." I really like that view. Now, just think how discerning we
can become – at any time, at any age – if we are conscious of our
self-direction. If we recognize where our reading may—or may not—be leading us.
Dr. Gene Cohen, Director of the
Center on Aging, Health and Humanities at George Washington University tells us that
we reach an age "when we have something to say." We want to build our
own memoirs, record our wisdom. He also
says that the future of humanity "will be born in webs of human
conversation and through compelling questions that will arise via collective
learning." But, does this need to be confined to the oldest of the old?
Imagine those conversations and
that collective learning among people of all ages who were intentionally moving
toward wisdom through their reading and learning. Just imagine.
Written on: August 4th, 2008 by: in Learning Journeys
Honoré here: Last week I was reading the Autumn 2008 issue of a quarterly magazine: "Artful Blogging." One profiled blogger, Lesley Austin, shared a passage from Louisa Mae Alcott's Little Women's "letterbox-in-the-hedge"…The blogger goes on to say: "To think that Alcott's description…helped me sort out my relationship with my online journal—for blogging is not like letter-writing ,… emailing, and not like a real, live conversation, but it is like me leaving something to be found if someone passes by and lifts the lid … and sometimes I find something left for me." Artful Blogging" Autumn 2008, p.119.
This passage resonates with me:
I really liked Little Women as a child – centuries ago – and immediately thought, I should re-read it, so on my list "to-get "it went and maybe I'll even watch the latest movie version;
It [passage]caused me to stop/reflect and contemplate what it means to my own blogging efforts – sometimes I think they're very futile 'cause I'm not sure I'm clear on my purpose and expectations. I love Artful Blogging – the pictures are lovely and it's most interesting to read all the profiled artists' hesitancy and expressions of awe, wonder, and appreciation for the community of bloggers support and encouragement. I am inspired and eager to create a blog worthy of my own appreciation, moreso than any one else's and ahh- therein lies the rub…
I journal and document my reading and learning nearly everyday…how is it I'm not translating that experience and having that conversation among the online community? What do I need to do differently—or at all?
In her July 23 post, Kathy talked about paths winding back. I find as I am documenting my learning journey that the path is not circular but it twists, turns, goes up/down, in/out; is helter-skelter, scattered, messy, and so intrinsically me: I am like a magnet and immediately attracted to ideas, inspiration. Right now I'm clearly on an art/visual and tactile journal path… To be continued? Will I take to having that conversation with the online community via my own artfully-inspired blog? Let's talk over a virtual cup of tea. 😉
Written on: July 29th, 2008 by: in Learning Journeys
Blogger, Kevin Kelly poses this question on his blog:
"Books still have the power to change lives. Which ones have
changed yours?"
Read the entire article here and share your thoughts in
answer to Kelly's summary back here on BTL:

"What's your list of Books That Changed Your Life? It has to be more than a list. A book cannot be said to change your life unless it can be annotated with the tangible consequences you made as a result of reading it."
Happy list making. 😉
Written on: July 23rd, 2008 by: in Learning Journeys
Kathy here:
My reading/learning path wound its way back to old territory over the last few weeks.
There I was, in my bed,comfortably surrounded by pillows, the early morning sun just peeking in the window, when a realization struck. As I used a magnifying glass to examine the details of the treasures found in King Tutanhamen's tomb pictured in the huge book across my lap, it could be 1978 instead of 2008. I had assumed that same stooped position when I examined King Tut: The Boy King shortly after visiting the King Tut exhibit at the Smithsonian with Mom in that year.
There is change, of course. We say King Tutanhamen now; the collection is much more extensive as preservation and restoration has proceeded over the last 3 decades. But, the core remains. I stand looking though a window into the life of a young man 3300 years ago.
How has your path twisted back? What insights have presented themselves to you? What's next for me? I may just need to search out one of the events in the Boy King's current Comeback Tour, pick up my mother and head on out…
Written on: July 14th, 2008 by: in Learning Journeys
Laura here: Not too long ago I came across a question that I found
intriguing: "What one book changed your life as a

child?" The answer was simple
because Mrs. Dee was my favorite teacher ever, and in third grade she allowed
us to choose between two books for our reading assignment and book report. I
chose Watership Down by Richard Adams and as a result was magically
transported to a world of talking rabbits and characters that entered my heart
and curled up and stayed. This book is the reason I became an avid reader as a
child and a lifelong bibliophile.
During my reading life I've discovered how much I enjoy a well made audio book.
It's not the same as reading a book. And I say well made because for me it has
to be recorded expertly for clarity and crispness and also employ a reader who
uses different voices for the characters, which really makes the story come
alive. I've listened to non-fiction audio books while I exercised or home-cared
but then happily discovered fiction worked in this format as well.
I discovered I could combine my continued enjoyment of audio
books with revisiting old favorites when I found Watership Down on audio
in my local library. Once again I was swept away by Adam's universal story of
survival, happiness, friendship, and love. I haven't read this book in twenty
years or more but it captured my imagination as strongly now as it did when I
was ten and twenty. I think that's what makes certain works timeless and
classic because they resonate with us so deeply at any age.
Over the past two years I have listened to Outlander one of
my favorite historical fiction series by Diana Gabaldon. The entire series is
delightfully read by Davina Porter and I haven't slacked over two years because each of the six books is
approximately 48 CDs in length. Wow is right! I hadn't read the first in the
series since it was published in 1991 but once again the characters were so
familiar, real, and beloved that I was effortlessly drawn in to the story after
all these years and so richly rewarded by the experience.
Do you make it a habit to re-read your favorites? If so, how
often and which titles? Have you
experimented with listening to audio books? Please share your thoughts and
criteria for a good listen. We're all ears! 😉
Written on: July 7th, 2008 by: in Learning Journeys
Honore here:
I have just returned, Sunday before last, from a week-long visit to the desert
isle of Aruba – what a grand experience: sitting on the beach, staring out at
the sky, the ocean, the birds in flight and on the beach, constantly foraging
for food…you haven't "lived" until you've seen a pelican dive
vertically into the ocean for a fish or two. All along the stretch of beach
were big barricades, demarking places where sea turtles had laid eggs, as many as
40+. I never saw any babies but my friend did one morning. I imagine it was an
amazing sight.
I
walked; I ventured into the ocean -though I much preferred the pool; I read; I
wrote and sketched in

my Between the Lines journal – but mostly I sat
and stared out at the horizon, the clouds, and contemplated: Why do the trade
winds always blow? How could people pre-1942 conclude the world was flat? What
causes the azure blue and dark grey bands of color in the ocean? Why isn't the
perspective right in my sketches? What drawing medium suits me best? Where's
the library? Could I live here forever?
So,
now I'm back home and it feels right to be here; I shall revisit—in my mind's
eye, my journal and sketchbook, photos and other projects—the sights and sounds
of my week on a desert isle…and oh, I'll also find the answers or
explanations for some of my questions. I know where the library is.
Written on: June 30th, 2008 by: in Learning Journeys
Laura here:
I read about Stump the Bookseller on Dawn's blog Write Well
Me and thought it was so much fun I wanted to share it here at Between the
Lines. Loganberry Books allows you to enter information about a long lost childhood read and allow them to find the title and author for you—what a great marketing tool! The search costs $2.00 and I've entered my challenge; my favorite book when I was four or five—many
moons ago. It featured a humorous little witch and a family that moved into her
house uninvited. It was funny and had a happy ending but I'm not sure what the attraction
was. Of course I knew the story word for word and my mom never got away with
skipping anything. It would be so amazing to read that book today and set it
aside for future grandchildren. 😉 Any
lost treasures you want to search for?
Written on: June 23rd, 2008 by: in Learning Journeys

Honoré here:
As I was driving the other day, I caught a 60 second feature on WTOP-Radio by
Bob Madigan, "Man About Town." Bob was talking about "summer
reading" and shared snippets of an interview with Victor LaValle, one of this
year's PEN/Faulkner fiction judges. LaValle says we should be able to read at
least ten books this summer, in a leisurely pace. Listen to the entire 60
seconds interview —> Audio —>Summer Reading Lists.
I
started wondering why summer is considered "leisure reading time" and
haven't come up with anything earth-shattering. What do you think? Share your thoughts
in the comments. How many books do you read over the summer? More or less than
the rest of the year?
I also want to share with you a website that one of our librarians in Somerset County shared as a great source for finding good books – especially mysteries- to read. Just thought I'd pass it on. Whatever you read this summer, enjoy!
"Stop, You're Killing Me!" A website to die for…if you love mysteries.
Arrangement/Ease of Use: This is
new to me, although, I recall someone on NPR describing it during a book
discussion about summer reads. I both appreciate and need the characters' names
being as searchable as the authors'.
Special Features: Although this
is a mystery fiction website, it broadly embraces the genre and encompasses
many, many authors. It has an incredible amount of information. I like that it
has the read-alikes by both author and category. Character searches can be done
by location, occupation, historical periods, etc.
One Fun Fact: I must look into
perusing those books that have sleuths whose occupations fall into one of the
following: activists, interior decorators, pet sitters, and rich people.
One Title Found: Cockatiels
at Seven by Donna Andrews (pub. date July 2008)