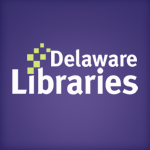 Facebook Twitter Pinterest Flickr Google+ YouTube Instagram
The Way of the Traveler
Written on: July 7th, 2008 by: in Learning Journeys
Honore here:
I have just returned, Sunday before last, from a week-long visit to the desert
isle of Aruba – what a grand experience: sitting on the beach, staring out at
the sky, the ocean, the birds in flight and on the beach, constantly foraging
for food…you haven't "lived" until you've seen a pelican dive
vertically into the ocean for a fish or two. All along the stretch of beach
were big barricades, demarking places where sea turtles had laid eggs, as many as
40+. I never saw any babies but my friend did one morning. I imagine it was an
amazing sight.
I
walked; I ventured into the ocean -though I much preferred the pool; I read; I
wrote and sketched in

my Between the Lines journal – but mostly I sat
and stared out at the horizon, the clouds, and contemplated: Why do the trade
winds always blow? How could people pre-1942 conclude the world was flat? What
causes the azure blue and dark grey bands of color in the ocean? Why isn't the
perspective right in my sketches? What drawing medium suits me best? Where's
the library? Could I live here forever?
So,
now I'm back home and it feels right to be here; I shall revisit—in my mind's
eye, my journal and sketchbook, photos and other projects—the sights and sounds
of my week on a desert isle…and oh, I'll also find the answers or
explanations for some of my questions. I know where the library is.