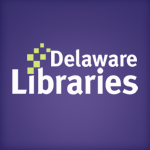 Facebook Twitter Pinterest Flickr Google+ YouTube Instagram
When does one become wise?
Written on: August 11th, 2008 by: in Learning Journeys

Kathy here: Do we wake up one day and say,
"Hey, I'm 70 now…I must have wisdom." Of course not. Wisdom dwells
deeper than knowledge. According to Dictionary.com, one is wise when one "possesses
discernment." I really like that view. Now, just think how discerning we
can become – at any time, at any age – if we are conscious of our
self-direction. If we recognize where our reading may—or may not—be leading us.
Dr. Gene Cohen, Director of the
Center on Aging, Health and Humanities at George Washington University tells us that
we reach an age "when we have something to say." We want to build our
own memoirs, record our wisdom. He also
says that the future of humanity "will be born in webs of human
conversation and through compelling questions that will arise via collective
learning." But, does this need to be confined to the oldest of the old?
Imagine those conversations and
that collective learning among people of all ages who were intentionally moving
toward wisdom through their reading and learning. Just imagine.