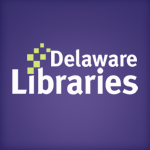 Facebook Twitter Pinterest Flickr Google+ YouTube Instagram
Summer reading: 'So many books not enough time' or 'So much time not enough books'?
Written on: June 23rd, 2008 by: in Learning Journeys

Honoré here:
As I was driving the other day, I caught a 60 second feature on WTOP-Radio by
Bob Madigan, "Man About Town." Bob was talking about "summer
reading" and shared snippets of an interview with Victor LaValle, one of this
year's PEN/Faulkner fiction judges. LaValle says we should be able to read at
least ten books this summer, in a leisurely pace. Listen to the entire 60
seconds interview —> Audio —>Summer Reading Lists.
I
started wondering why summer is considered "leisure reading time" and
haven't come up with anything earth-shattering. What do you think? Share your thoughts
in the comments. How many books do you read over the summer? More or less than
the rest of the year?
I also want to share with you a website that one of our librarians in Somerset County shared as a great source for finding good books – especially mysteries- to read. Just thought I'd pass it on. Whatever you read this summer, enjoy!
"Stop, You're Killing Me!" A website to die for…if you love mysteries.
Arrangement/Ease of Use: This is
new to me, although, I recall someone on NPR describing it during a book
discussion about summer reads. I both appreciate and need the characters' names
being as searchable as the authors'.
Special Features: Although this
is a mystery fiction website, it broadly embraces the genre and encompasses
many, many authors. It has an incredible amount of information. I like that it
has the read-alikes by both author and category. Character searches can be done
by location, occupation, historical periods, etc.
One Fun Fact: I must look into
perusing those books that have sleuths whose occupations fall into one of the
following: activists, interior decorators, pet sitters, and rich people.
One Title Found: Cockatiels
at Seven by Donna Andrews (pub. date July 2008)