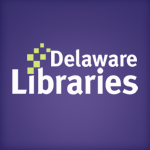 Facebook Twitter Pinterest Flickr Google+ YouTube Instagram
Stump the Bookseller
Written on: June 30th, 2008 by: in Learning Journeys
Laura here:
I read about Stump the Bookseller on Dawn's blog Write Well
Me and thought it was so much fun I wanted to share it here at Between the
Lines. Loganberry Books allows you to enter information about a long lost childhood read and allow them to find the title and author for you—what a great marketing tool! The search costs $2.00 and I've entered my challenge; my favorite book when I was four or five—many
moons ago. It featured a humorous little witch and a family that moved into her
house uninvited. It was funny and had a happy ending but I'm not sure what the attraction
was. Of course I knew the story word for word and my mom never got away with
skipping anything. It would be so amazing to read that book today and set it
aside for future grandchildren. 😉 Any
lost treasures you want to search for?