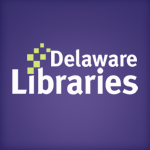 Facebook Twitter Pinterest Flickr Google+ YouTube Instagram
Archived Posts From: 2012
Written on: September 9th, 2012 in Blog Posts, Q & A's
Q: "I have heard that using lip balm can cause a dependency on it.  Is that true?"
Now that fall is around the corner and with it, jackets, scarves and lip balm, I was curious about the facts behind this alleged myth.  In my search for reliable information about the ingredients and use of lip balm, I came across an amazingly relevant book in our Delaware Libraries' catalog: "Can you get hooked on lip balm:  ten cosmetic scientists answer your questions about the lotions, potions and other beauty products you use every day" by Perry Romanowski (2011, by Brains Publishing).  Topics include caring for your hair, nails, skin, makeup, products, fragrances and more.  The authors of this fun compilation have also created the website, "thebeautybrains.com".
On page 106, the authors describe the lip balm process.  It somewhat appears to be a dependency issue in that, according to the authors, "When you apply lip balm, you're creating a barrier layer that prevents, or at least retards, the evaporation of moisture from the inner layers of the skin."  This interrupts the body's automatic signal to create new cells and when that happens, lips can feel dry.  If the process of applying lip balm is continuously repeated, you can imagine that, "…yes, you can train your body to rely on lip balm."
The authors also mention a site called "Lip Balm Anonymous".  It is an entire website devoted to everything lip balm related, from Carmex to Burt's Bees.  The site has a "self test" to help give users an idea of how 'addicted' they are to their Chapstick. (Note:  I'm using "addicted" very loosely.)  According to their posts, it can take up to a week of non-use to feel like a person's lips are back to normal.
The Washington Post is one of a few journals that have carried articles about lip balm dependency.  One big piece of advice they offer is to simply drink more water.  Actually, this makes sense since, in the colder months, heaters dry up the air inside our cars, homes, schools and offices.  The article, "How to get over your lip balm addiction" was published in 2008.
Finally, Snopes is a good source for getting to the bottom line about such urban myths.  The authors address the lip balm addition issue on this "definitive Internet reference source for urban legends, folklore, myths, rumors, and misinformation" site. Their conclusion is that there is absolutely no evidence to support an addiction to lip balm (Carmex was their balm of choice) in their May 2011 posting, "Carmex Addiction".  Of course, the myth they bust includes the idea that Carmex was using some type of irritant in its product to somehow generate a need for use.
But if the need for use is self-generated, as the authors of the book, "Can you get hooked on lip balm?" offer as an interesting argument, the main things to do include keeping ourselves hydrated and using the balm sparingly.
If you ever want to find out the truth about such rumors and urban legends, ask a Delaware librarian anytime in person at your local library, or online through our live online  Ask a Librarian Delaware library service at:
http://lib.de.us/askalibrarian
We like your questions and we're glad to be of assistance!
Written on: September 7th, 2012 in Blog Posts, News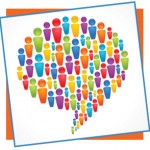 We all have dreams about the future — for ourselves, our families, and our communities. The dream of Delaware Libraries is to help our state become an even more vibrant and prosperous place where all dreams are realized.
Share your dreams for yourself and your community in our new interactive forum. Delaware Libraries and our partners want to help facilitate conversations, learning opportunities, and community collaborations that enable you and others to maximize your unique talents (whatever you geek!) and achieve your Delaware Dream.
The Delaware Dream Interactive Forum
In this interactive forum, we want to hear about your dreams – the individual hopes as well as collective vision that we're calling the Delaware Dream. In addition to submitting your own ideas, make sure to vote on other people's ideas, and you'll help to create a list of the public's favorite.
Delaware Libraries is waiting to hear about your dreams, so please share and help us make the Delaware Dream a reality. 
Written on: September 2nd, 2012 in Blog Posts, Q & A's
Q:  "Last Friday [August 31, 2012] there was a Blue Moon.  What exactly does that mean?  The full moon looked pale yellow-white as usual so what's the blue part?"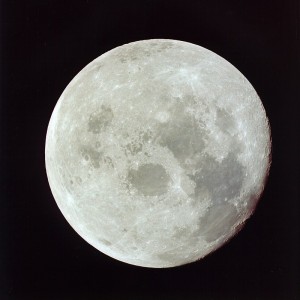 The meaning of the "Blue Moon" has evolved.  The most commonly accepted modern definition is to call the second full moon in our calendar month a Blue Moon.  This occasionally happens, as it did on August 31st.  We'll have another in July, 2015 (see below for details).
Prior to our modern understanding, Blue Moons were a seasonal, not calendar, occurrence.
According to the Sky and Telescope's article, the Maine Farmer's Almanac referred to moons by their seasonal names such as "Sturgeon Moon" for August and "Harvest Moon" for September.
A season is comprised of three months, and when there were four full moons, the third one was called a "Blue Moon".  This kept it from being confused with the traditional full moon names.  The Farmer's Almanac online offers a list of full moon names.
Just for the record, the color of the moon is normally white to pale yellow, with moon-rises and –sets sometimes as orange and red as a showy sunset.  NASA offers a brief but thorough explanation about the rare bluish coloration of the moon, but, as further explained by Dr. Tony Phillips on his site, Space and Weather, this can be due to the amount of dust and particles in the air, such as from a recently erupted volcano.  Space and Weather also has "Blue Moon Stories" about such sightings.
Did you miss it?  Unfortunately, you'll have to wait a while. The next Blue Moon isn't until July 31, 2015.  Interestingly, a software coder named Guy Ellis offers a formula for determining the upcoming Blue Moons (all time is UTC) on his blog.
The next one after that isn't until 2018.  Be sure to mark your calendars!
For more information about Earth's natural satellite and other celestial phenomenon, the Delaware Library Catalog (DLC) has books and items at your fingertips.
Just go to the catalog and search for relevant subjects, such as "moon" or "space".  Using the Custom Search feature, you can limit your search to non-fiction items to find astronomy-related books.  Learning about the moon and stars can be a rewarding hobby, and there are many opportunities to further your interest, from books from the library to visiting Mount Cuba's observatory in Greenville, Delaware.
Thanks for asking!  If you have more questions please feel free to ask a Delaware librarian, anytime.   You can do this in person at your local library, or online through our Ask a Librarian Delaware virtual reference service at:
http://lib.de.us/askalibrarian
We're glad to be of assistance and we're 247, even when we're gazing at the stars!
Written on: August 23rd, 2012 in Blog Posts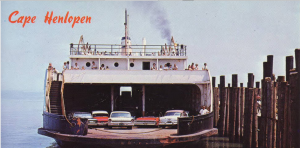 The Corbit-Calloway Memorial Library in Odessa has a fabulous collection of over 9,000 artifacts chronicling the rich heritage of the Delmarva Peninsula. 
Check out the postcard collection online and see the rest of the collections in person at the library!
According to the library, "Picture postcards, most popular in the first part of the twentieth century, often depicted aspects of American culture that were not captured in any other medium. This collection offers views of Delaware that have changed over time or no longer exist."
Written on: August 19th, 2012 in Q & A's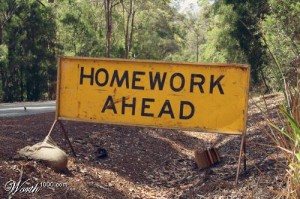 Q: "My child is getting ready for back to school and we'd like to know if there are any good online homework resources that you'd recommend?  Does the library offer anything like this?"
Back to school is buzzing!  It's great that you are thinking ahead to find out about what Delaware Libraries can offer for your family's upcoming homework needs.  We have a few online resources that are handy, authoritative, and easy to use.
Let's start with our main Ask a Librarian Delaware portal.  Here we have a 'Favorite Resources' page that is freely accessed and gives a list of librarian-reviewed sites.  You'll see links that help with homework, such as for math, science, Delaware government, and the correct way to cite for a paper, to health and Delaware legal resources.
Another excellent gateway to tools you or your student may find helpful is through our Delaware Libraries' site.  Just click on the Delaware Library Catalog link .  You'll have readers' advisory assistance at your fingertips, right at the bottom of the catalog's page, giving recommended reading links for children, teens and adults and top best seller lists, such as the New York Times.
When searching on the catalog for library items, you'll see relevant recommendations within the search results, too (see the image below).   Just click on the book cover of an item you're interested in.  This will bring you the details of that item.  Part way down the web page you should see, "Reader Ratings and Reviews" and below that, "You Might Also Like These…"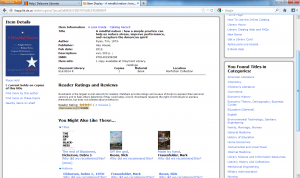 A third feature on the Delaware Libraries' site is located through the eMagazines & More tab.  Here are more options for reading recommendations through Novelist, a database that features Lexile ratings, too.  Novelist streamlines searching and like all Delaware libraries' databases, offers non-commercial, authoritative information.  These are powerful tools to help with biographies, history, science and more.
If you or someone you care for have homework help needs, feel free to ask a Delaware librarian, anytime in person at your local library, or online through our live online  Ask a Librarian Delaware library service at:
http://lib.de.us/askalibrarian
We're glad to be of assistance and online, we're 247!  Welcome back to school!
Written on: August 12th, 2012 in Q & A's
Q: "After my mother passed away, I found a few old books in good condition packed away in her attic.  How do I determine their worth?"
You are right to think that rare and antique books are sometimes of value, and it's good to check!  There are some great resources online that can help you evaluate whether you'd like to have a professional book appraiser assess them.
The Internet Public Library has a good starting place with a guide called "Finding Used and Rare Books and Their Prices."  This resource is focused upon finding expert assistance both online (such as through the Smithsonian) and for locating a rare book seller for consultation.
Scouting sale prices from reliable rare and antique booksellers can also help you gain a sense of whether the items you found are of some value.  Of course, there are important determining factors such as the books' condition, type (hard or soft back), publisher, whether it's signed or not, the edition, and market value.   Keeping this in mind, you can still obtain a general idea.   Here are three well-known sources:
As commercial book sellers, however, their selling price is not necessarily the value of the book itself.  People grow attached to certain books, from the memories they might bring and to how the stories and information have affected their hearts and minds.  We also learn a lot from each other through the written word and libraries provide an important, free avenue down that literacy and information road!
If you'd like to learn more about rare and antique book values, or if you have other questions, Delaware librarians are very happy to assist you anytime, in person or online through our Ask a Librarian Delaware 247 chat service.   We love helping our Delaware patrons, anytime!
Written on: August 5th, 2012 in Q & A's
Q: "How many books does the average American read per year, and has this been affected by the rising popularity of ebooks?"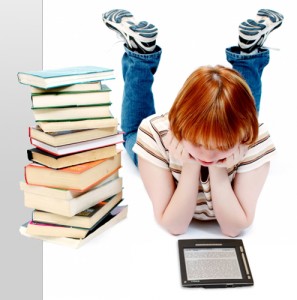 There are some considerations for how to determine the annual number of books read, such as age and whether the books are cracked open for a homework assignment or for pleasure.  And yes, ebooks have changed the way we're consuming authors' works, from novels to cookbooks.
In April, 2012, the Pew Internet and American Life Project published a study centered around ebook usage.  This indepth report gave us a lot to think about regarding the shifting trends to incorporate technology with published works and how we're accessing these…and how often.
The study, called "The Rise of e-Reading", consists of six parts.  Interestingly, the report states that "Book-reading habits have changed over time. In broad strokes, fewer people are reading books now than in 1978…" (Pew clarifies that the data from years' past comes from the Gallup polls, and that wording of these polls is sometimes slightly different.)
Pew goes on to state that the average reader of e-books read 24 books (the mean number) in the past 12 months; the average non-e-book consumer read an average of 15.  But again, age and motivation for reading make an overall effect, since, according to the report, Americans 18 and older read on average 17 books each year.
Parents often read to their children many picture and chapter books a year.  Summer reading programs sponsored by most US public libraries also have a positive effect on the number of books a child or teen may read for pleasure, while schools promote reading through class work and incentives throughout the year.
Despite the variables, the rise of ebook reading continues as more Americans opt for an ebook reader or device that can support a digital book format.
Where can all these readers get good recommendations?  Americans tend to ask friends, family members, and neighbors for suggestions, according to Pew, but remember that libraries have  excellent Reader's Advisory tools!  One you might like to try is through our LibGuides.  Another is through Novelist, a  powerful database that offers suggestions with the click of your mouse.  Next time you are in the mood for something and would like help finding the right book, ask a librarian.
No matter what your question is, Delaware librarians are very happy to assist you anytime, in person or online through our Ask a Librarian Delaware 247 chat service.   We love helping our Delaware patrons find new treasures and information, anytime!
Written on: July 29th, 2012 in Q & A's
Q: "My children and I are enjoying the Summer Olympics that are in London.  Does the library have any books about its history and the sports?"
The 2012 Summer Olympics is exciting and brings the world even closer with these international competitions.  It's great that you and your family are enjoying the events broadcasted live from London, and yes, there are some great resources and books to meet the variety of interests surrounding the Games.
Delaware Libraries have an online resource for finding recommended reads for adults, teens, and children, through Novelist.  This is found through our Delaware Libraries' site, on the eMagazines and Newspapers, specifically on "Reading Recommendations".  You'll find excellent summaries about the books, and the books and items that come up are conveniently linked to the Delaware Library Catalog, too!
When searching, I simply typed in "summer olympics", "olympics", and "summer olympic games" with "history" as an additional keyword.  Here are some ideas, organized by reading level.  To request a full view and place holds on these items, you'll be prompted to log into your library account using your 14 digit library card number (no spaces) and PIN.  Here are some I picked out from the extensive list:
Grade Pre-K-2:
Grade 2-7:
Grade level 4-8:
Adults:
Biographies:
The official Summer Olympics 2012 website is found at:  http://www.olympic.org/london-2012-summer-olympics (on the official Olympics site).
For a look at the history of the Olympics, there are many options for children and adults from print sources to online.  Here is a comprehensive article from Thomas D. Steman, faculty at St. Cloud State University:
Olympic History on the World Wide Web
(Although this original article was written in 2009, the information is relevant and updated for 2012, except one link.  That is to the information regarding Jesse Owens (second source from the last in the article).  The URL should be:
http://library.osu.edu/projects/jesse-owens/).
One of our three National Libraries, the Library of Congress, offers interesting information and historic photos about the Olympics.
If you enjoy Tweeting, keep up to date with the frequent posts about the Summer Olympics on Twitter.
Catch the excitement and run, pole-vault, swim, dash, or leap to your nearest library for these and other great Summer Olympic-related reads!
And remember that, if you ever need any help finding information, please feel free to ask a Delaware librarian, anytime in person at your local library, or online through our Ask a Librarian Delaware virtual reference service at:
http://lib.de.us/askalibrarian
We're glad to be of assistance and online, we're 247!
Written on: July 22nd, 2012 in Blog Posts, Q & A's
Q:  "Where do I find out about my voting place and the last day I can change my address for the upcoming Presidential primary?"
Summer is winding down and the US Presidential Election is heating up.   It's great that you asked about voting!
Delaware's population increases have made some changes in the voting districts.  To find out about how to register and/or change your address, where your polling place is location, the last day for voter registration, and other details let's start with the State of Delaware's online information from the Commissioner of Elections.
This comprehensive site offers everything about voting for Delaware citizens, from registration to election results.
To register and/or change voter registration information (such as your address), you can use the online form or do this in person.  See the "Places to Register" options.
Here is the specific page that includes voter registration locations.
Some public libraries in Delaware are also scheduled to have voter registration days.  Here is the link for New Castle County's list.
Once you are registered to vote (with your current address), it's easy to find your polling place.  Just put in your first and last name  and the Polling Place Locator will give you the name,  address and hours of operation.
You may also like to have a map that will lead you to your polling place, but you need to know your District.
As mentioned earlier, some population increases in Delaware have necessitated District changes.  To find out your District, the State of Delaware's Elections site has maps.
First, click on the county you live in.  Then choose the type of District you'd like to view, such as the House District Number for the area of your Representative.  There are specific PDF maps for each district and above those, links to the more general overview (to help you gain an idea of which District you are in).  Once you have a number, click on the more detailed PDF map to see if your residence is truly within that District's boundaries.
The State of Delaware's site also has information that will help you find the name and contact information of your State Legislator.
I'd like to add some Federal voting information here, too.
First, a site called "Project Vote Smart" is a non-profit, no-partisan site and is easy to use. On the upper right corner you can simply search for a list of your Federal legislators by zip code.
The White House's site also has excellent ways to find your Senators, Representatives, and other elected officials, including contact information.
Click here for help finding your US Senator.
Use the "Find your Senator" field in the upper right corner.
Click here for help finding your US Representatives.
Once there, simply enter your zip code.
The League of Women voters compiled a list of elected officials that represent us in Delaware, current in 2012.
The last day to register to vote in November's Presidential primary is coming right up:  August 18!  See the State of Delaware's site for election deadlines.
Finally, if you are interested in finding out more about the candidates and where they stand on topic that are important to you, a site called "On the Issues" may provide you with the information you need.  They are non-profit, are non-partisan, and offer information based upon daily news, broadcasts, speeches, and candidate's voting records.  Their mission is:
"…to provide non-partisan information for voters in the Presidential election, so that votes can be based on issues rather than on personalities and popularity."
The Office of the State Election Commissioner's site also provides a reliable place for election results.
If you ever need any help finding information, please feel free to ask a Delaware librarian, anytime!   You can do this in person at your local library, or online through our Ask a Librarian Delaware virtual reference service at:
http://lib.de.us/askalibrarian
We're glad to be of assistance and we're 247!
Written on: July 15th, 2012 in Q & A's
Q:  "Who invented air conditioning?  I'd like to thank that person!  Is he or she still alive?"
The idea of cooling air is attributed to Dr. Gorrie who, while working on helping patients fighting yellow fever in the 1800s, came up with the invention that led to refrigeration.  This is a huge first-step toward today's modern air conditioning that, as of 2009, is in eighty-three percent of U.S.
homes, according to the National Public Radio's 2011 article titled, "The Long, Hot Road to Modern Air Conditioning" by Sam Sanders.  And
NPR somewhat attributes the invention to Willis Carrier (image shown on the right), who was a leading force behind such inventions.  But like with many of the best discoveries and gadgets, one idea led to another and many people were involved.  In fact, according to Sanders, a "scientist named William Cullen is credited with demonstrating the first artificial refrigeration in 1748 at the University of Glasgow."
Carrier is best known for his work on air conditioning as we know it today.  He grew up in New York and studied mechanical engineering at Cornell University in the early 1900s.  His work on measuring heating systems led to cooling, and after more than a decade of research, to reducing humidity in air while cooling it.
"The Great Idea Finder" website offers brief biographical features on inventors such as Carrier.   As stated there, "He was a dreamer, but he based his dreams on reality."  They quote him saying, "I fish only for edible fish, and hunt only for edible game – even in the laboratory."  See also the site, American Inventors regarding Willis Carrier.
Another important person involved with shaping the mechanics and portability of air conditioning as it is today is Frederick Jones.  Biography.com's website mentions his work as pertaining mostly to refrigeration, but "His portable air conditioner was used in World War II to preserve medicine and blood serum."  The specialty of the air conditioning Jones worked on also led to automatic refrigeration in long-haul trucks that we see on the road today, according to the site "Famous Black Inventors".
Inventors like Carrier are life-long learners, building upon today's ideas to create better futures.  Like libraries, they adjust and adapt, share and develop ways to to reach communities everywhere.  Carrier was a visionary (he died in 1950) and saw opportunities to improve the quality of life through steamy summers and in hot climates.
Now, environmentally sound methods are being explored such as those discussed on the site, "Green Living Ideas".  Thanks to Carrier, Jones, and other great mechanical engineers, scientists, environmentalists, and concerned citizens, we can continue to further build upon this simple idea of chilling the air and reducing humidity in our homes, libraries, offices, hospitals, shops, schools –  even when the local meteorologist is calling for triple digit heat indexes.
Stay cool!