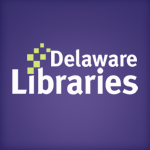 Facebook Twitter Pinterest Flickr Google+ YouTube Instagram
Q: "What is the value of a book?"
Written on: August 12th, 2012 by: cathay in Q & A's
Q: "After my mother passed away, I found a few old books in good condition packed away in her attic.  How do I determine their worth?"
You are right to think that rare and antique books are sometimes of value, and it's good to check!  There are some great resources online that can help you evaluate whether you'd like to have a professional book appraiser assess them.
The Internet Public Library has a good starting place with a guide called "Finding Used and Rare Books and Their Prices."  This resource is focused upon finding expert assistance both online (such as through the Smithsonian) and for locating a rare book seller for consultation.
Scouting sale prices from reliable rare and antique booksellers can also help you gain a sense of whether the items you found are of some value.  Of course, there are important determining factors such as the books' condition, type (hard or soft back), publisher, whether it's signed or not, the edition, and market value.   Keeping this in mind, you can still obtain a general idea.   Here are three well-known sources:
As commercial book sellers, however, their selling price is not necessarily the value of the book itself.  People grow attached to certain books, from the memories they might bring and to how the stories and information have affected their hearts and minds.  We also learn a lot from each other through the written word and libraries provide an important, free avenue down that literacy and information road!
If you'd like to learn more about rare and antique book values, or if you have other questions, Delaware librarians are very happy to assist you anytime, in person or online through our Ask a Librarian Delaware 247 chat service.   We love helping our Delaware patrons, anytime!