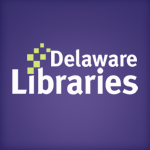 Facebook Twitter Pinterest Flickr Google+ YouTube Instagram
Q: "Where is my voting place?"
Written on: July 22nd, 2012 by: cathay in Blog Posts, Q & A's
Q:  "Where do I find out about my voting place and the last day I can change my address for the upcoming Presidential primary?"
Summer is winding down and the US Presidential Election is heating up.   It's great that you asked about voting!
Delaware's population increases have made some changes in the voting districts.  To find out about how to register and/or change your address, where your polling place is location, the last day for voter registration, and other details let's start with the State of Delaware's online information from the Commissioner of Elections.
This comprehensive site offers everything about voting for Delaware citizens, from registration to election results.
To register and/or change voter registration information (such as your address), you can use the online form or do this in person.  See the "Places to Register" options.
Here is the specific page that includes voter registration locations.
Some public libraries in Delaware are also scheduled to have voter registration days.  Here is the link for New Castle County's list.
Once you are registered to vote (with your current address), it's easy to find your polling place.  Just put in your first and last name  and the Polling Place Locator will give you the name,  address and hours of operation.
You may also like to have a map that will lead you to your polling place, but you need to know your District.
As mentioned earlier, some population increases in Delaware have necessitated District changes.  To find out your District, the State of Delaware's Elections site has maps.
First, click on the county you live in.  Then choose the type of District you'd like to view, such as the House District Number for the area of your Representative.  There are specific PDF maps for each district and above those, links to the more general overview (to help you gain an idea of which District you are in).  Once you have a number, click on the more detailed PDF map to see if your residence is truly within that District's boundaries.
The State of Delaware's site also has information that will help you find the name and contact information of your State Legislator.
I'd like to add some Federal voting information here, too.
First, a site called "Project Vote Smart" is a non-profit, no-partisan site and is easy to use. On the upper right corner you can simply search for a list of your Federal legislators by zip code.
The White House's site also has excellent ways to find your Senators, Representatives, and other elected officials, including contact information.
Click here for help finding your US Senator.
Use the "Find your Senator" field in the upper right corner.
Click here for help finding your US Representatives.
Once there, simply enter your zip code.
The League of Women voters compiled a list of elected officials that represent us in Delaware, current in 2012.
The last day to register to vote in November's Presidential primary is coming right up:  August 18!  See the State of Delaware's site for election deadlines.
Finally, if you are interested in finding out more about the candidates and where they stand on topic that are important to you, a site called "On the Issues" may provide you with the information you need.  They are non-profit, are non-partisan, and offer information based upon daily news, broadcasts, speeches, and candidate's voting records.  Their mission is:
"…to provide non-partisan information for voters in the Presidential election, so that votes can be based on issues rather than on personalities and popularity."
The Office of the State Election Commissioner's site also provides a reliable place for election results.
If you ever need any help finding information, please feel free to ask a Delaware librarian, anytime!   You can do this in person at your local library, or online through our Ask a Librarian Delaware virtual reference service at:
http://lib.de.us/askalibrarian
We're glad to be of assistance and we're 247!