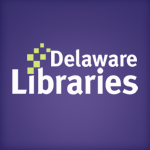 Facebook Twitter Pinterest Flickr Google+ YouTube Instagram
Q: "What is a Blue Moon?"
Written on: September 2nd, 2012 by: cathay in Blog Posts, Q & A's
Q:  "Last Friday [August 31, 2012] there was a Blue Moon.  What exactly does that mean?  The full moon looked pale yellow-white as usual so what's the blue part?"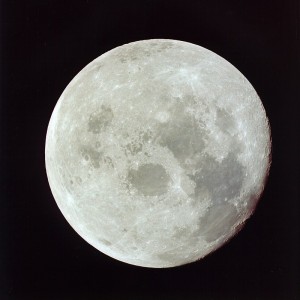 The meaning of the "Blue Moon" has evolved.  The most commonly accepted modern definition is to call the second full moon in our calendar month a Blue Moon.  This occasionally happens, as it did on August 31st.  We'll have another in July, 2015 (see below for details).
Prior to our modern understanding, Blue Moons were a seasonal, not calendar, occurrence.
According to the Sky and Telescope's article, the Maine Farmer's Almanac referred to moons by their seasonal names such as "Sturgeon Moon" for August and "Harvest Moon" for September.
A season is comprised of three months, and when there were four full moons, the third one was called a "Blue Moon".  This kept it from being confused with the traditional full moon names.  The Farmer's Almanac online offers a list of full moon names.
Just for the record, the color of the moon is normally white to pale yellow, with moon-rises and –sets sometimes as orange and red as a showy sunset.  NASA offers a brief but thorough explanation about the rare bluish coloration of the moon, but, as further explained by Dr. Tony Phillips on his site, Space and Weather, this can be due to the amount of dust and particles in the air, such as from a recently erupted volcano.  Space and Weather also has "Blue Moon Stories" about such sightings.
Did you miss it?  Unfortunately, you'll have to wait a while. The next Blue Moon isn't until July 31, 2015.  Interestingly, a software coder named Guy Ellis offers a formula for determining the upcoming Blue Moons (all time is UTC) on his blog.
The next one after that isn't until 2018.  Be sure to mark your calendars!
For more information about Earth's natural satellite and other celestial phenomenon, the Delaware Library Catalog (DLC) has books and items at your fingertips.
Just go to the catalog and search for relevant subjects, such as "moon" or "space".  Using the Custom Search feature, you can limit your search to non-fiction items to find astronomy-related books.  Learning about the moon and stars can be a rewarding hobby, and there are many opportunities to further your interest, from books from the library to visiting Mount Cuba's observatory in Greenville, Delaware.
Thanks for asking!  If you have more questions please feel free to ask a Delaware librarian, anytime.   You can do this in person at your local library, or online through our Ask a Librarian Delaware virtual reference service at:
http://lib.de.us/askalibrarian
We're glad to be of assistance and we're 247, even when we're gazing at the stars!