25% of those accessing the internet at libraries had no other means of access- the 75% who did have access at home or at work used the internet at their library because of greater bandwidth availability, social context, and the availability of assistance from library staff, among other reasons.

You can read the whole report here, or download from the link below:
OPP4ALL Final Report

Learn More about the study.
Download the complete report.




Written on: March 29th, 2010 in Blog Posts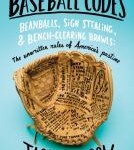 The New York Times Sunday book review section once again included a tempting array of new books, and just like every week, you can find many of these titles at one of your Delaware libraries.
Jason Turbow's Baseball Codes investigates the moral code of baseball that underlies the written rule, "dozens of stories from baseball history about situations that are not governed by the rule book but that pertain to the fuzzy notions of rightness and respect" that guide players and umpires alike.
The Whale, by Philip Hoare is "a rhapsodic meditation on all things cetacean" that details the ecology and biology of the world's most massive creatures, and a sad history of the whaling industry
Jeff Shesol's Supreme Power is a timely chronicle of President Roosevelt's "court-packing" strategy, by which the President tried to overwhelm the Court's challenges to the constitutionality of his New Deal legislation by threatening to expand the bench and fill it with supporters. Shesol's book is "deeply researched and beautifully written..the most thorough account of this dramatic and still contested event."
The Irresistible Henry House, by Lisa Grunwald is based on the little-known story of how hundreds of American babies were imported from orphanages and raised on college campuses in the first half of the 20th Century as 'practice babies', part of home economics curriculum.
Mrs. Adams In Winter by Michael O'Brien recounts the journey of Louisa Adams (wife of John Quincy Adams) from St. Petersburg to Paris in the winter of 1815. Mrs. Adams herself originally documented the trip in her own Adventures of a Nobody and O'Brien uses the original text as a stepping off point for a broader history of Europe in 1815 and the (other) Adams family's place in America's history.
Written on: March 25th, 2010 in Blog Posts, Informal learning, Learning, Learning Journeys
While the public library learning/networking event, our biennial Public Library Association (PLA) Conference, launches in Portland, OR today, many (most?) of us are not there. You know all the reasons. However,  cadres of Delaware library staff will be attending…via the PLA Virtual Conference. A select group of live workshops will be broadcast throughout Thursday and Friday.

Virtual learning isn't new, of course. Pick an interest ~ find information. But, this formalized approach, which the business community has had in place for years, is becoming more readily available for non-profit professionals and our individual informal learning. Let's talk about the experience. I'll report back on our Virtual PLA adventure next week. Meanwhile, share an adventure of your own here. 

Wondering about the frog picture? It's a Spring Peeper. Their voices seem especially loud this year and I wanted to take a peek. Imagine, we can virtually always be learning…virtually.


Tags: Informal learning

Written on: March 24th, 2010 in Blog Posts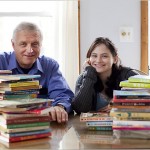 "If you love to read, you'll probably go to college, maybe for free. You'll get a better job, get a higher income, live longer."
is the take-away quote from this story from a recent New York Times. This touching article charts how Jim Brozina, a New Jersey school librarian, read to his daughter every night for more than 3,000 nights- essentially from age 10 until she left for college!
Written on: March 23rd, 2010 in Blog Posts
The fact that there are so many books about social media suggests that, despite claims to the contrary, future and traditional media can coexist and even complement each other. Shelves full of books about the internet have been a public library standard since the '90s, and thanks to innovative programs and leadership and partnerships with organizations like the Bill and Melinda Gates Foundation, public libraries are also one of the most reliable sources of digital access for many communities.
There's no real reason to think that social media, like the many new platforms, services, and cultures that have preceded it will make the printed page obsolete- more likely, trends and revolutions in commerce and culture will continue to flourish, die, explode, and implode, and that they will be documented, recorded, and promoted by all kinds of different types of libraries in all kinds of different types of media.
This list of must-read social media books came to my attention recently, and I was happy to find out that you can find most of them in your Delaware public library. As a service to the upcoming and thriving social media scene in Delaware- a community that now includes prominent local businesses, non-profits, and public servants– I've used this list to seed an ongoing "have you read" booklist that will be updated as new and notable titles come out. You can bookmark this link or find the social media reading list link in the "have you read" section of the Delaware Library Catalog
Click below the fold for links to selected titles from the windmillnetworking list: (more…)
Written on: March 22nd, 2010 in Blog Posts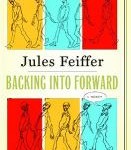 Backing into Forward by the cartoonist and illustrator Jules Feiffer, is the cover story on this week's New York Times Book Review. It's a "resonant, self-lacerating, and frequently hilarious" memoir that offers a unique history of New York's postwar literary world and is populated by the most colorful legends of contemporary American culture- a companion in some ways to the recent Patti Smith biography, Just Kids.
In other reviews:
Written on: March 19th, 2010 in Blog Posts
Recently while reading the Cool Tools website, I stumbled on this book review for a newish business book bibliography, 100 Best Business Books of All Time. The publishers of the book have culled through the vast number of business books available in print to select the must-reads and related titles, provided summaries, categorized the selections, and added related resources. When it was released, the book garnered some pretty good reviews- Booklist, for instance noted:
10,000 business books are published each year, creating a dizzying array of choices for the budding entrepreneur or executive manager seeking solutions. In some circles, the genre may have a reputation for being dull, but the best written have much to offer to a wider audience. A great business book can encompass inspirational writing, biography, engaging narratives, even mystery and suspense.
Written on: March 18th, 2010 in Blog Posts, Informal learning, Learning, Learning Journeys
The Learning Journeys presentation at the ReadAloud Delaware Conference last weekend proved inspiring for us, as well as, the attendees. Happily,  this is not an unusual occurrence. But, my talk about my reading journal felt a little false. Why? Because I use the online reading community, Goodreads, to track my reading and learning; and, well, my last entry had been quite a while ago. I didn't realize that "a while ago" was actually June 2009. What?
So, as I flesh out the last 8 months of my reading/learning life, I wanted to tell you about a sampling of these book reading universes. These sites boast "one million members" or "82 million book titles entered." And, each offers extensive collections of reviews. While all offer you basic documenting features, they add a twist or two of  their own.
My default site is Goodreads. I'm just totally comfortable there. I love that I can create my own categories, such as ha-ha-ha. And, the Never Ending Book Quiz feeds my love of random bits of information. Shelfari is so visually appealing. Your books are actually on a bookshelf. And, they have recently added a widget that allows your bookshelf to appear on your blog. Last, LibraryThing is the place if you are a bit of a statistic freak. They have stats on everything from the 50 largest libraries to the top taggers to authors who LibraryThing. Just plain fun.
Why don't you drop into one of these book spots? See if this type of tracking appeals to you. Remember, you can start…or re-start…anytime.

Written on: March 17th, 2010 in Blog Posts
This viral video was originally created for a sales conference by the publisher Dorling Kindersley. There have been a number of these palindromic videos going the rounds recently. Just make sure to watch it past the half-way mark so you aren't depressed!