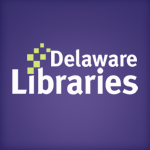 Facebook Twitter Pinterest Flickr Google+ YouTube Instagram
It's Thursday: Virtually Always Learning
Written on: March 25th, 2010 by: in Blog Posts, Informal learning, Learning, Learning Journeys
While the public library learning/networking event, our biennial Public Library Association (PLA) Conference, launches in Portland, OR today, many (most?) of us are not there. You know all the reasons. However,  cadres of Delaware library staff will be attending…via the PLA Virtual Conference. A select group of live workshops will be broadcast throughout Thursday and Friday.
Virtual learning isn't new, of course. Pick an interest ~ find information. But, this formalized approach, which the business community has had in place for years, is becoming more readily available for non-profit professionals and our individual informal learning. Let's talk about the experience. I'll report back on our Virtual PLA adventure next week. Meanwhile, share an adventure of your own here. 
Wondering about the frog picture? It's a Spring Peeper. Their voices seem especially loud this year and I wanted to take a peek. Imagine, we can virtually always be learning…virtually.
Tags:
Informal learning