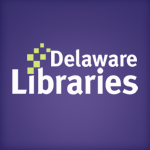 Facebook Twitter Pinterest Flickr Google+ YouTube Instagram
Sunday's recommendations
Written on: March 29th, 2010 by: in Blog Posts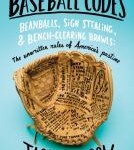 The New York Times Sunday book review section once again included a tempting array of new books, and just like every week, you can find many of these titles at one of your Delaware libraries.
Jason Turbow's Baseball Codes investigates the moral code of baseball that underlies the written rule, "dozens of stories from baseball history about situations that are not governed by the rule book but that pertain to the fuzzy notions of rightness and respect" that guide players and umpires alike.
The Whale, by Philip Hoare is "a rhapsodic meditation on all things cetacean" that details the ecology and biology of the world's most massive creatures, and a sad history of the whaling industry
Jeff Shesol's Supreme Power is a timely chronicle of President Roosevelt's "court-packing" strategy, by which the President tried to overwhelm the Court's challenges to the constitutionality of his New Deal legislation by threatening to expand the bench and fill it with supporters. Shesol's book is "deeply researched and beautifully written..the most thorough account of this dramatic and still contested event."
The Irresistible Henry House, by Lisa Grunwald is based on the little-known story of how hundreds of American babies were imported from orphanages and raised on college campuses in the first half of the 20th Century as 'practice babies', part of home economics curriculum.
Mrs. Adams In Winter by Michael O'Brien recounts the journey of Louisa Adams (wife of John Quincy Adams) from St. Petersburg to Paris in the winter of 1815. Mrs. Adams herself originally documented the trip in her own Adventures of a Nobody and O'Brien uses the original text as a stepping off point for a broader history of Europe in 1815 and the (other) Adams family's place in America's history.