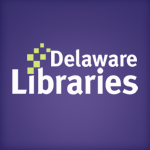 Facebook Twitter Pinterest Flickr Google+ YouTube Instagram
100 Best Business Books at Your Library
Written on: March 19th, 2010 by: in Blog Posts
Recently while reading the Cool Tools website, I stumbled on this book review for a newish business book bibliography, 100 Best Business Books of All Time. The publishers of the book have culled through the vast number of business books available in print to select the must-reads and related titles, provided summaries, categorized the selections, and added related resources. When it was released, the book garnered some pretty good reviews- Booklist, for instance noted:
10,000 business books are published each year, creating a dizzying array of choices for the budding entrepreneur or executive manager seeking solutions. In some circles, the genre may have a reputation for being dull, but the best written have much to offer to a wider audience. A great business book can encompass inspirational writing, biography, engaging narratives, even mystery and suspense.
You can see the full list at this link, but here are some links to the books at your public library. You can check them out or place a hold for delivery to your most convenient location.
In the "big ideas" section, here are some of the titles that the authors see as most significant. They're not always the newest books, but the ideas and concepts have stood the test of time:
and in the "takeaways: what everyone is looking for category" (solidifying the notion that business book writers are helped by having wacky names):
Fire up your creativity or dare to start the new opportunity you've always dreamed of! Your library can help!