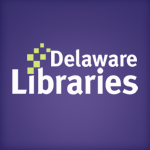 Facebook Twitter Pinterest Flickr Google+ YouTube Instagram
Archived Posts From: 2009
Written on: December 23rd, 2009 in Blog Posts
Courtesy of the Library of Congress Read.gov website, you can see beautifully digitized versions of classic Christmas stories:
A Christmas Carol
A Visit from St. Nicholas
And of course, the utterly non-Christmas themed, multi-author collaborative children's tale, Exquisite Corpse. Happy Holidays to everyone in the Delaware library community!
See the original post from Read.gov at this link
Written on: December 22nd, 2009 in Blog Posts
You may have already signed up to receive email notifications when works by favorite authors, or works on certain subjects, are added to the catalog (if you haven't, you can click here to see a quick instructional video). Once you check a certain author or subject as a favorite, the library system software sends out automated weekly emails that are customized to your specified preferences. It's another way of making the library yours.
But what happens if you want to change the settings? Maybe you've used this service to drill down on a particular topic of interest, and you feel you've learned enough, or perhaps a particular author has been disappointing you or your tastes have changed. Also, possibly you thought that you REALLY liked books about vampires, and are surprised at just how many books are being written on the subject! (this is an easy situation to get into when you record subjects as favorites, because many fiction books are cataloged under very broad subject classifications- subject favorites work better in non-fiction) It's easy enough to get into your favorites settings and remove favorites- play the 1 minute video below or click on 'play in full screen' to see a larger version:
Written on: December 16th, 2009 in Blog Posts
It's been a busy few weeks- my apologies for not updating these lists since Thanksgiving. Remember that most libraries will operate on limited hours and/or be closed for several days next week, so remember to fit in a visit to your local public library between last-minute gift shopping this weekend!
Click on the links below to get lists of new items available from the Delaware Library Catalog in various formats (lists will open in a new window):
Remember- next week you will be able to start accessing additional resources due to the addition of Wilmington Public Library and Wilmington University Library to the Delaware Library Catalog! It's been a busy couple of weeks, and you can read other library news and initiatives on this blog by clicking here.
Written on: December 15th, 2009 in Blog Posts
The new 2009 Fellows of the United States Artists were just announced today, with an incredible array of artists in several different categories. United States Artists (click here for their homepage) is a relatively new organization which awards unrestricted $50,000 grants to fifty artists a year.
In literature awards this year, honorees include graphic novel pioneer Gilbert Hernandez; novelist Antonya Nelson; poet Kevin Young; and the incredible Sapphire– author of Push (among many other works), the book on which the critically acclaimed movie Precious is based.
Written on: December 14th, 2009 in Blog Posts
Great books in the Sunday reviews, and big news for the Delaware Library Catalog this week- first, the books:
An outstanding new biography of Abigail Adams by Woody Holton describes Adams as an early promoter of women's rights- far beyond her well know admonition to her husband to "remember the ladies". Adams denounced the subordinate status of women often, and vehemently, in her letters to John- all the while managing his American household and estates with intelligence and skill. Holton notes that her final act of liberation toward the end of her life was to write and file her will, with the full knowledge that as property of her husband, any of her documented wishes were futile and unenforceable as legal instruments. If you were wondering if the world needed another biography of a founding mother you may wish to rethink your position.
Richard Ellis documents the challenges faced by animals living in the arctic environment as climate change alters their habitat, in On Thin Ice. It's a "timely, passionate and comprehensive survey of polar bear history, lore, biology and politics" which suggests that climate change may be the challenge that this animal will not survive.
In current crime fiction, Joseph Wambaugh's new novel Hollywood Moon brings more of his anecdotal, old-school vignettes of cops on the beat- his stories are still fresh after an almost 40-year writing career. Stan Jones' Village of the Ghost Bears is a "sturdy murder plot" set in the remote frontier wildernesses of Alaska. P.D. James most recent offering is a slim non-fiction work Talking About Detective Fiction, in which she discusses her high literary style, and praises current writers in the genre for their continuing efforts in "unpretentious celebrations of reason and order in our increasingly complex and disorderly world".
Written on: December 11th, 2009 in Blog Posts
I loved this, and I hope that my daughter will feel this warmly about her school library, and her public library. Many Delaware public libraries have Young Adult Services Librarians (aka Teen Librarians) on staff who make sure that collections and events are geared to create lifelong library users. Laurel Public Library has a particularly strong teen program, with a teen advisory board involved in materials selection and programming.
More videos from the Unquiet Library are available on YouTube
The Unquiet Library is the Media Center at Creekview High School, in Canton, Georgia.
Written on: December 9th, 2009 in Blog Posts
At this time every year, Delaware's public library community comes together for its annual "town meeting", where we discuss our current needs, initiatives and opportunities, and ways in which the state and county government can help meet the needs of libraries and library users. We met today at the Wilmington University Dover campus, with representatives from libraries throughout the state, along with representatives from friends groups, town managers, and educators.
This year, reflecting the importance that the Markell administration has attached to libraries, we had a number of outstanding keynote speakers. After introductions from the Wilmington University Head Librarian Jim McCloskey, State Librarian Annie Norman introduced Delaware's First Lady, Carla Markell. In a moving address, Carla discussed the importance of libraries in her own youth- throughout her childhood she frequently used the old Newark Free library for books, music, and educational items not available at home, where family finances were stretched thin. Now an adult, and recognizing her own good fortune, she enjoys taking the children that she mentors to the library and watching their delight in the enjoyment and opportunities presented. She is well aware of the transformational power of libraries in the lives of children. Carla also mentioned that she is currently reading Neither Wolf nor Dog by Kent Nerburn.
Written on: December 8th, 2009 in Blog Posts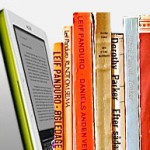 UPDATE: All of this content was written BEFORE the January launch of the iPad by Apple. Library Journal columnist Roy Tennant had this immediate response, noting Apple's announcement validated his earlier claims that the Kindle, as a single-function device, was dead but hadn't yet realized it!
UPDATE (Feb. 22, 2010): here's another interesting link, a presentation from the O'Relly TOC Conference that compares the e-book buzz from 2000- the last time that ebooks were supposed to take over the publishing world..
UPDATE (March 15, 2010): Lyrasis' Library Leadership Network is a good source for ongoing Ereader news- for instance, their threads on 'problems and issues' and general 'notes and reviews'.
There's a continual buzz about e-reader devices such as Amazon's Kindle, Barnes and Noble's new Nook, and other e-reader devices that are supposed to replace the printed book at some point in the not-quite-now but decidedly imminent future. The Kindle was first out of the gate, with it's "whispernet" wireless book downloading being the killer app that put earlier devices such as the PC-dependent Sony Reader to shame. The recently announced but already out-of-stock Nook raised the bar by emulating one of the most desired features of the physical book- lendability- and implementing a feature by which users can send a copy of a downloaded book to another Nook user. Of course, Amazon didn't win many supporters by it unknowingly ironic decision to secretly delete unlicensed copies of 1984 from devices over the summer
In library-land, we're all a little cautious by nature, but especially cautious about legitimizing a device that increases the cost of access, eliminates privacy, and weds access to information to commercially-defined technological dependencies. We're funny like that. An e-reader may made a great Christmas present (if you can find one!) but there are plenty of nay-sayers both within and without the bibliographic world who think that once you disentangle the commercial hype from the grand pronouncements, e-readers might not only not be the solution (to a problem that probably hasn't been defined) but also may be obsolete at birth- the buzz may be their vendor's last ditch effort to make sure they unload units before there's a realization that it may not be a great decision to commit hundreds of dollars to a bulky device that only does one thing, doesn't necessarily do that one thing as well as the format it is trying to replace, and in any case, doesn't really belong to you anyway!
Written on: December 7th, 2009 in Blog Posts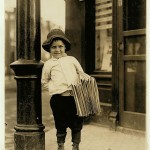 This story has been one of many over the last several months that have discussed the possibility that the age of free news from the internet may be drawing to a close. Traditional news publishers have felt increasing pressure over the past few years to protect their content from unauthorized distribution, and under Google's new arrangement with publishers, searchers may be asked to register and pay for content after accessing a certain number of articles in a day.
This story follows on the recent suggestions by News Corporation that it was interested in removing Google's access to its publications by adding code to their websites that would prohibit Google's search engines from indexing content to add to their vast database of the web- and may, in fact, be Google's attempt to split the difference between Rupert Murdoch's threats to move News Corporation's holdings behind a "paywall" and the search engine's own historical affinity for total freedom. Needless, to say, the debate has been getting heated recently, with controversial speeches by the Dow Jones CEO Les Hinton who railed against "geeks bearing gifts" and the "false promise of the internet", and the suggestion by Biz Stone, cofounder of Twitter, that Murdoch's plans would "fail fast". Meanwhile, behind the soundbites and rhetoric, some technology analysts were noting strange activity in the indexing of News Corporation websites that suggested the company was acting on its threats.
Some analysts have suggested that with the increasing popularity of mobile devices that can access online information, users will once again become comfortable with paying for content "if there's an app for that". We'd like to point out for the record- whatever the outcome of this battle for free content, public libraries will seek to continue to offer access to the best in print and online news- through continuing subscriptions to services like EBSCOhost, which give zero-cost access to the best in news, technology, and culture magazine and journals, as well as a tremendous range of daily newspapers including the New York Times and the Philadelphia Inquirer as well as Murdoch-owned titles such as the Wall Street Journal and the Times/Sunday Times
Written on: December 1st, 2009 in Blog Posts
The Delaware Center for the Book is very excited to be working with Wilmington University on this December 18th event. David Plouffe will be discussing his new book The Audacity to Win: the Inside Story and Lessons of Barack Obama's Historic Victory.
"Off the Page: An Afternoon with David Plouffe," is presented by Delaware Center for the Book, Wilmington University Library, and Wilmington University's College of Arts and Sciences' Program in Government and Public Policy. The event will begin at 12:30 will feature a 30-minute talk, a 30-minute Q&A session, and book signing.
If you're planning to attend, and would like to report on the event via Twitter, please let us know in the comments section below- it would be great to stream twitter comments online for people (like me) who won't be able to attend. Please use the #PlouffeWilmU hashtag!
UPDATE: The event was a great success with several hundred attendees- thanks to @delawareliberal for tweeting the updates!