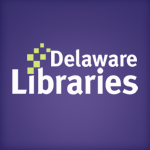 Facebook Twitter Pinterest Flickr Google+ YouTube Instagram
Holiday Reads From Your Library
Written on: December 16th, 2009 by: in Blog Posts
It's been a busy few weeks- my apologies for not updating these lists since Thanksgiving. Remember that most libraries will operate on limited hours and/or be closed for several days next week, so remember to fit in a visit to your local public library between last-minute gift shopping this weekend!
Click on the links below to get lists of new items available from the Delaware Library Catalog in various formats (lists will open in a new window):
Remember- next week you will be able to start accessing additional resources due to the addition of Wilmington Public Library and Wilmington University Library to the Delaware Library Catalog! It's been a busy couple of weeks, and you can read other library news and initiatives on this blog by clicking here.